Your Go-To Business Tax Preparation Services in Plantsville, CT
As a business owner, you understand the complications of business tax preparation. You shouldn't manage this task until the tax season is around the corner. A problem most business owners face is the lack of knowledge about their business taxes, deductions, and credits. Confusion and mistakes can happen, leading to costly penalties and audits.
 At Nesso Tax, our mission is to help you understand the complex business tax environment so that you can make informed decisions about your taxes. We offer comprehensive financial solutions that allow you to explore opportunities when it comes to preparing your business taxes. Our team of certified financial advisors in Plantsville, CT, will provide guidance and advice on optimizing your business tax planning.
We're part of the Nesso Group, which provides financial and insurance solutions that aim to protect your business, assets, and investments. Our business tax services in Plantsville, CT, will be a game-changer for your company. Contact us today to learn more!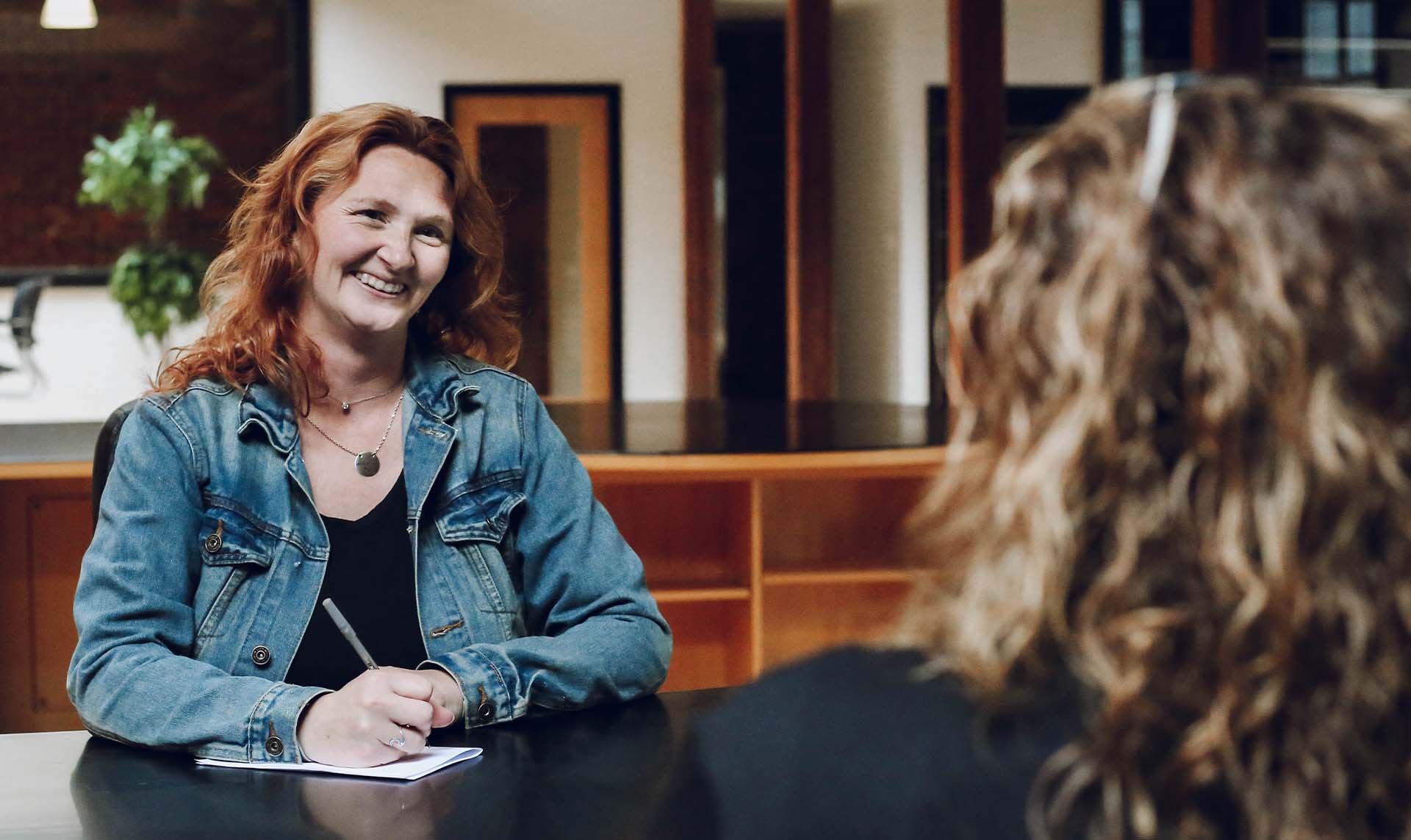 The Basics of Tax Preparation 
Taxes can seem like a daunting task, but with the right guidance, you can make the most of your business taxes. Our team can help you understand the basics of tax preparation when it comes to filing different types of returns and how to take advantage of deductions and credits. Read below to learn more about tax preparation.
What Is Tax Preparation?
Tax Preparation is the task of completing and submitting tax returns for individuals and businesses alike. Tax Preparation is a complex process, requiring careful review of all financial activities within an organization to calculate the necessary taxes.
All documents and receipts related to the tax must be collected before submitting the returns by the due date. With this arduous task made easier through technology, it's essential that you stay up-to-date with your tax obligations in order to maximize profits.
What Is a Tax Advisor?
When facing complicated financial issues, retaining the services of a tax advisor is essential. Tax advisors are highly trained and knowledgeable professionals with an in-depth understanding of both accounting and tax law, allowing them to craft solutions that minimize taxes while remaining compliant with legal regulations. 
Certified Public Accounts (CPAs), attorneys skilled in taxation laws, enrolled agents, and certain financial consultants can all offer their expertise as trusted tax advisors. Our tax advisors in Plantsville, CT, are here to help you navigate the complexities of taxes and ensure your business gets the most out of them.
Advantages of Tax Preparation
Tax preparation can be a game-changer for businesses. With the right guidance, you can identify opportunities to optimize your taxes. These are 3 advantages of preparing your taxes:
1) Avoid Adverse Consequences: Tax preparation ensures that you meet the regulations and deadlines set by law, avoiding hefty fines and costly penalties. Professional tax preparations can help businesses understand the laws that apply to them and develop strategies for better tax management.
2) Ease The Burden: Tax preparation can take a lot of time and effort. Accurately completing the forms, filing deadlines, unpaid taxes, and even hiring staff to handle the taxation process can be overwhelming for businesses. With tax preparation services from qualified professionals like Nesso Tax, you can have confidence knowing your business is taken care of.
3) Reduce Errors: Your refund could be delayed if you make a mistake on your return. If you make a mistake that results in tax liability, interest and penalties will start to accrue as of the filing deadline. Although no tax expert is perfect, using a professional tax agency lessens your probability of filing a return with simple mistakes.
Why You Should Hire Our Tax Preparation Services
We know that you need constant reassurance that your taxes are in order. At Nesso Group, we strive to provide comprehensive financial and insurance solutions that meet your business's needs. These are more reasons why you should get our services:
Save Time:

Our experienced professionals can provide accurate information and financial advice to ensure your taxes are properly filed. We handle the tough details while giving you time to focus on running your business.
Save Money:

Tax preparation services are an investment. The cost of organizing your taxes and preparing for the tax season is far less than owing back taxes and incurring unnecessary penalties. Save yourself the hassle and let Nesso Tax prepare your taxes.
Unmatched Assistance:

Our tax advisors are experts in their field. They have a deep understanding of the accounting and taxation laws that can be difficult to keep up with, leaving you overwhelmed. Let us alleviate your stress by providing the best advice tailored to your business.
Knowledge About The Tax Code:

Our team stays up-to-date on the latest changes to the tax code. We can provide legal advice tailored to your business's needs and help you maximize profits while remaining compliant with state and federal regulations. 
Understanding Our Tax Preparation Services
Nesso Tax is ideal for business owners looking to proficiently and promptly file their taxes. Our team of experienced tax preparers handles your taxes with a hands-on approach, offering advice along the way so you're maximizing all the deductions you deserve. With Nesso Tax, we ensure that filing taxes never becomes overwhelming!
5 Advantages of Working with Nesso Tax
As we've mentioned above, preparing your taxes is a must. But what else do we have to offer? Here are 5 pros of working with our firm instead of others:
1) Receive financial guidance: You've spent years building your business and want to ensure you take full advantage of all available deductions. The tax experts at Nesso Tax understand the ins and outs of business taxes and can offer advice on how to best proceed with your company's financial planning. 
2) Maximize incomes & reduce taxes: Again, this is a significant advantage of tax planning. However, at Nesso Tax, we understand how to approach these matters best and ensure you take full advantage of all the deductions that may be available to you. 
3) Achieve tax efficiency: Rather than just preparing taxes and leaving them at that, we look for ways to maximize the efficiency of your business. We do that by identifying tax credits you can take advantage of. By having a clear plan, you won't experience unexpected tax surprises around the calendar year. 
4) Reach your financial goals: If you want to grow your business in a sustainable way, then you need a plan. By working with Nesso Tax, we can help you develop a clear financial roadmap. This will keep your business on track and ensure you reach the goals you set out to accomplish. 
5) Receive risk analysis: Financial safety and growth go hand-in-hand. At Nesso Tax, we offer comprehensive risk analysis assistance to help you understand what risks could threaten your business's stability and how to mitigate them. This is an important aspect for business owners looking to protect their interests. 
Nesso Tax's Values that Boost Every Service We Offer
Our financial services in Plantsville go beyond filing taxes and helping with bookkeeping. We offer our clients an entire ecosystem of services. However, we wouldn't be where we are without our core values. We believe in the following:
Servant Mindset:

First and foremost, we ensure to serve our customers, taking the time to listen and understand their needs. We tailor our solutions to fit your vision. Therefore, you know you have a plan according to what you want to achieve. 
Positive Approach:

We like to see the bright side of every situation. Being in that mindset allows us to provide effective solutions for you. We'll work hard to find a way out of any complications and give you peace of mind!
Ongoing Support:

We like to think of ourselves as guides. Instead of wanting to fix everything for you, we provide the necessary tools for you to choose what's best for your company. We take our time to craft and fix the plan, so you can be sure it's right for you.
Integrity:

We believe in honest communication and doing what's best for our clients. We won't surprise you with hidden fees or discrepancies. When you choose us, you're choosing an experienced team of financial experts who will always have your best interests in mind.
Get On Top of Your Business' Taxes by Hiring the Most Efficient Preparation Services in Plantsville
Don't face the risks associated with business tax preparation alone! Working with Nesso Tax gives you access to experienced financial advisors who can assist in all aspects of your business' taxes. Our team has the skills and expertise to help you minimize taxable income, adjust deductions, and comply with IRS standards. Our comprehensive financial services in Plantsville, CT, will guide you to success.
We know you don't have time to waste. As a business owner, you have a lot of responsibilities to take care of. We're your ideal partner when the time to delegate responsibilities comes. Don't trust your tax preparation and planning to just anyone.
Since Nesso Tax is part of the Nesso Group, you can benefit from our ecosystem of services and holistic approach. Get in touch with Nesso Tax today and see for yourself why we have the best tax advisors in Plantsville, CT. We'll take on any project, no matter how complex, and provide tailored solutions to keep your business on top!