Protect Your Property in Milldale from Floods with Nesso
If you live in an area prone to flooding, just like Connecticut, you know the dangers that come with it, from property damage to potential harm coming to your family. Floods can be devastating for homeowners and business owners, but having a solid flood insurance plan can be life-saving. At Nesso Insurance, we prepare you for the unexpected. We offer you a comprehensive flood insurance policy to protect your home and belongings at all times.
Having enough coverage will limit the financial burden if a disaster happens. Our comprehensive flood insurance is one way to make sure your assets are protected as much as possible. Let us guide you through obtaining the best coverage, policy, and quote to protect your properties from flooding in Connecticut. Contact our agents today!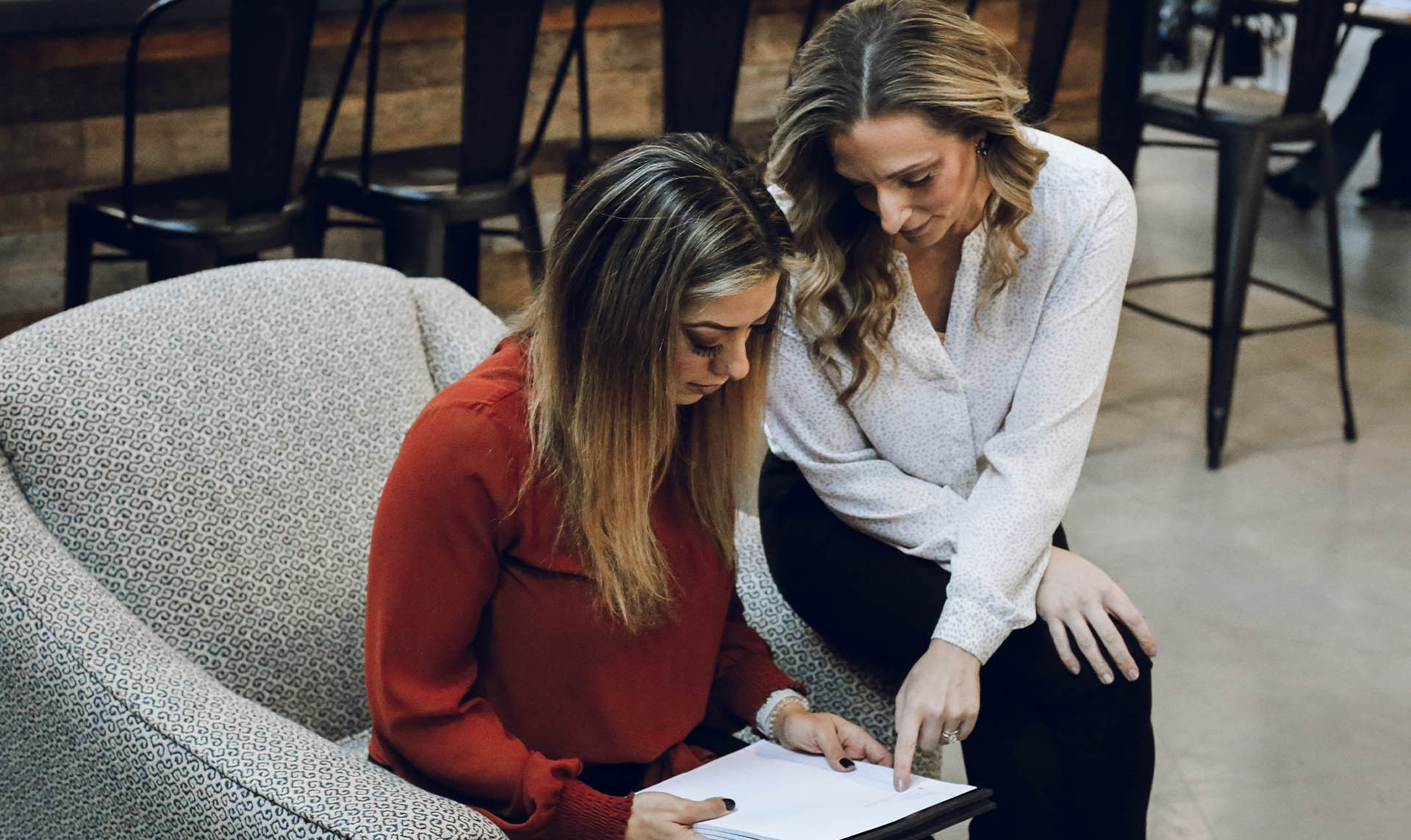 Connecticut Flooding History
Connecticut is no stranger to flooding. Unfortunately, this state experiences the impacts of flooding during both summer and winter. Rivers are commonplace across Connecticut, with several major rivers draining into estuaries within the state boundaries.
With heavy rain or snowmelt during the Spring, Connecticut and other areas of New England can experience flooding in nearby rivers. To make sure you choose the correct flood insurance policy, it is essential to know if you live on or near a coastal community, as they are especially prone to inundation.
River & Flash Flooding in Connecticut
Flooding has caused many federally declared disasters in Connecticut throughout history. Large rivers located within the state include:
The Housatonic

Connecticut

The Farmington

The Thames

The Naugatuck Rivers
Aside from the large rivers, Connecticut is home to many smaller water bodies, such as brooks and streams, prone to flooding throughout the year as well.
Nesso Insurance provides individualized service and the best packages available in Milldale, CT. Our agents provide guidance through the entire process of acquiring a flood insurance policy, from selecting the right coverage to customizing a plan that fits your lifestyle and budget.
Flood Insurance: We Help Protect Your Home 
Flood insurance is a type of property insurance that covers damage to your home caused by flooding. This coverage is available through the National Flood Insurance Program, which ensures that all citizens of Milldale, CT, have access to this special protection.
Our agents will walk you through the steps to get started and how your policy works, from the premiums you will pay for coverage to when and how you can file a claim.
Key Aspects of Flood Insurance
Flood insurance policies are available for residential and commercial properties.

Homeowners living in communities participating in the federal National Flood Insurance Program (NFIP) have access to flood insurance policies. These policy options are provided through private insurers and administered by NFIP.

When determining the cost of a flood insurance policy, several factors are taken into consideration. These include the NFIP-designated zone in which your property is located, its age, height off ground level, and the number of stories.

Although the typical yearly cost of flood insurance is around $700, it may differ based on your location, type, and size of building you want to insure, as well as other influencing components.
Let Us Explain How It Works
A flood insurance policy differs from the basic hazard insurance coverage contained in a homeowners insurance policy. Property Insurance in Milldale protects against damage inflicted by storms and burst pipes, and usually excludes destruction caused by flooding. If you live in an area prone to floods, you should purchase separate coverage against this type of disaster.
If the home and its possessions are damaged by an external force like a storm, snowfall, or broken structures due to flooding, you, as the homeowner, can receive the amount of money necessary for repairs and/or re-building up to your policy's limit. Such coverage will provide financial security in times when you're confronted with unexpected disasters caused by nature.
Benefit from Flood Insurance
Here's how you can benefit from purchasing Flood Insurance in Milldale for your home or business with us:
Protect your home, possessions, and other personal property from flood-related damage

Receive financial assistance to pay for repairs or replacements when flooding damages your property

Get coverage for the contents of your home, such as furniture, electronic equipment, and appliances

Receive funds to replace materials and items lost in a flood
Experience ease of access in times of need, as our agents will be available to answer your queries and provide helpful guidance. Nesso Insurance has been providing coverage for residents living in Milldale, CT, for years, and we have the expertise to find you a coverage plan that fits your needs.
Cost Factors for Flood Insurance
The National Flood Insurance Program (NFIP) provides a regulated pricing system for flood insurance policies, meaning that cost does not vary between different insurers. If you're located in an area prone to flooding or live within an NFIP-participating community, the NFIP can assist you in finding a suitable agent.
To work out the cost of your policy, your agent will factor in several elements such as where and how your home is situated—including its proximity to a body of water or any upland areas, plus the kind of cover you have selected, for example, replacement cost value instead of actual cost value.
Factors to Consider:
These are the factors that we take into account to select the correct flood insurance policy for your property and belongings:
Location

Age of the property

Flood zone designation

Type and size of the structure

Number of floors
Nesso Group: We Alleviate Stress & Elevate Success
Who We Are
At Nesso Group, we are a comprehensive financial services company that helps individuals, families, and businesses achieve their financial goals. With a fully experienced professional team, we have the necessary expertise in insurance and finance-related solutions. Working as an ecosystem of services with our clients, we strive to provide clear communication and trust-building initiatives.
Our Mission
Our team has access to a range of integrated solutions to help meet the unique needs of our clients. We help individuals reach their fullest potential through our commitment to offering transparent information and promoting employee development and growth. With passionate staff members who always adhere to ethical standards and our commitment to positively impacting your finances, Nesso Group is here to help you through every step of your Insurance Planning in Milldale.
About Nesso Insurance
Nesso Insurance is a company that puts people first, offering customers the most quality coverage at affordable prices. Our team of experienced insurance professionals is committed to providing transparency and knowledge to our clients. We provide an array of top-rated insurance carriers so that you can find the best fit for your needs.
With years of experience in the insurance industry, Nesso Insurance provides reliable service and security when you need it most. Protecting yourself and your loved ones financially has never been easier with Nesso Insurance.
Our Ongoing Support
At Nesso Insurance, we understand that dealing with insurance is not only stressful but sometimes complicated, too, which is why our experienced team of professionals is always on hand to answer any questions you may have throughout the process before signing up for your policy. We believe that quality flood insurance should be easy and straightforward – leaving you feeling secure and stress-free when it comes down to it. So choose Nesso Insurance today, and rest assured that you'll get the coverage you deserve at an affordable rate.
Why Do Citizens of Connecticut Choose Us
What makes us a top insurance company in Connecticut? Of course, our customer loyalty. And we only achieve that through the following:
Cost-Effective:

Affordable coverage tailored to the needs of Connecticut citizens.

Transparent:

Our team prioritizes transparency, so you know exactly what is included and can compare quoting options before deciding.

Multiple Options:

We carry a great variety of quality insurance carriers, so you have multiple options to choose from to find the best coverage.

Customers Are A Priority:

Nesso Insurance takes a customer-first approach, so our clients feel like valued partners and not just customers in an impersonal transaction.

Customized Service:

Our experienced team of agents and counselors provide personalized service and advice to ensure our clients get the most value out of their policies and completely understand their coverage.

Quick Responses:

We understand that emergencies can arise without warning, so we strive to ensure that our clients are covered when they need it most. We provide a swift response in difficult times should something happen unexpectedly.

Reliable Customer Service:

Our dedicated customer service staff provides fast and accessible assistance. You will never be left in the dark or feel helpless during your insurance process.
At Nesso Insurance, We Work with Your Best Interest in Mind
Living in Connecticut can be a beautiful experience. Still, with unpredictable weather and its environmental effects, ensuring you have the protection you need is important. That's where Nesso Insurance comes in. At Nesso Insurance, we provide comprehensive services and integrated solutions for individuals and businesses. Our approach to insurance ensures that our customers get the coverage and protection they need without any unnecessary stress or headaches.
When it comes to flood insurance, no one knows Connecticut like our Insurance Company in Milldale We specialize in tailored plans according to your unique needs, whether you own property near a coastline or in an area prone to flooding due to heavy rainfalls or river overflows. Our advisors will work with you to identify potential risks, create the right plan for your situation, and make sure all bases are covered.