Nesso Tax Provides Small Business Accounting in Plantsville, CT
Good accounting is crucial for running a successful business, regardless of size. Meeting tax filing requirements on time, which can be daunting and confusing, is just one aspect. However, entrusting your accounting tasks to a reliable, local firm can alleviate stress and allow you to focus on other important things. Small companies may have different accounting needs than larger ones and require a team familiar with these particularities. Fortunately, our team of financial advisors at Nesso Tax can help you do just that.
Nesso Tax offers superior small business accounting services in Plantsville, CT. We're experienced and certified professionals that can provide you with the best advice and solution for your business. Our track record of satisfied clients backs us up, so you can trust us to handle all your accounting needs with precision and accuracy. Please schedule a consultation with one of our specialists to get started. Begin taking control of your business finances today.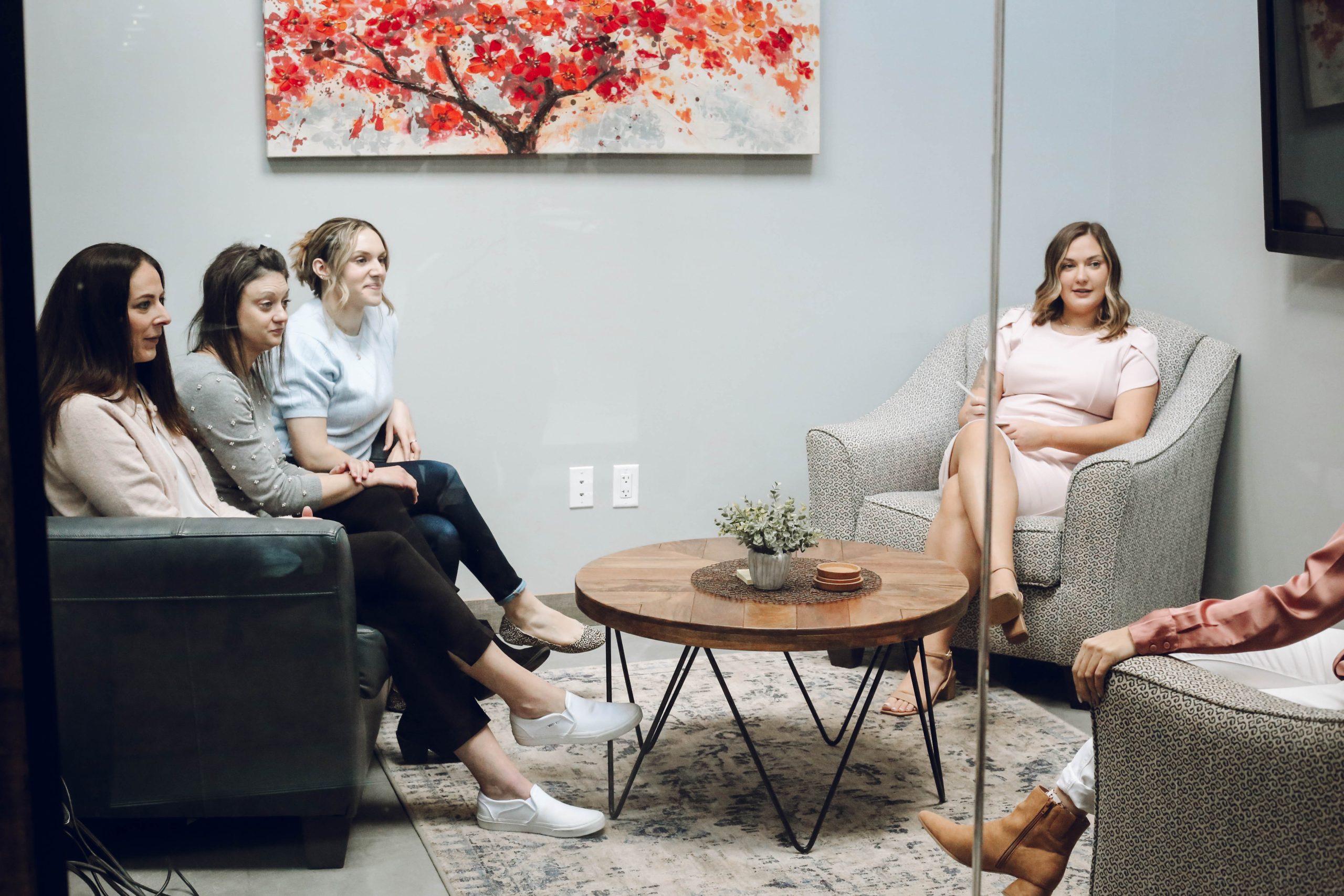 What Is Accounting – Is It Different for Small Businesses?
Accounting records financial transactions within a business and summarizes, analyzes, and reports them effectively to internal and external stakeholders. For instance, management may require financial records for decision-making purposes, while investors can use them to monitor their investments. Additionally, oversight agencies and regulators review financial statements periodically to guarantee businesses are following the law.
Financial documents, from balance sheets to cash flow reports, can vary in complexity depending on company size. While the same accounting principles apply to businesses of all sizes, smaller organizations may have fewer financial transactions or a limited staff responsible for data inputting. That doesn't mean they should sacrifice accuracy and record-keeping; instead, they can benefit from experienced professionals to handle their accounting needs.
How Does Accounting Work?
Accounting is a process that begins when a transaction takes place, from noting down a client's payment to managing payroll. The accountant must classify it as an asset, liability, equity, income, or expense before entering the data into the accounting system. Many companies today have adopted software to automate this procedure and simplify creating financial reports. Nonetheless, smaller firms might still rely on manual accounting systems where the accountants input all transactions manually.
In business, accounting and taxes go hand in hand, and they're equally important. While accounting allows business owners to maintain financial records, governments use taxation to receive revenue. Taxpayers must precisely know their liabilities and need accurate data from their accountancy database. Likewise, government agencies must analyze financial documents to determine if a business complies with the law. Not having accurate information can cause errors, resulting in hefty penalties or severe implications. Small companies have less room for mistakes than bigger ones, so good accounting is critical.
Signs You Need to Hire Nesso Tax's Accounting Services for Your Small Business
As a small business owner, it can be challenging to determine when you need outside help. Here are some signs that it may be time to invest in Nesso Tax's accounting services for your small business. 
You're Missing Deadlines
Managing a company's finances involves meeting many deadlines, such as filing taxes and paying your vendors on time. Missing the smallest due date can often result in costly fees and late payments, significantly impacting profits. Fortunately, working with an experienced financial advisor like Nesso Tax allows you to control all deadlines, so you don't have to worry about them. Instead, you can focus on developing your business.
You Have Difficulty Understanding Taxation Requirements
Assuring that you comply with all legal requirements linked to taxes is one of your primary responsibilities as a business owner. Depending on the sector, organizational structure, and source of income, certain businesses, even smaller ones, have more complex tax needs. If you're unsure about filing the required documentation or overwhelmed with the complexities of calculating payroll taxes, you probably require professional help.
Your Profit Margin Is Too Low or Inconsistent 
Asking an experienced professional for assistance may be beneficial if your profit margins are abnormally low. We can analyze where your money is going and recommend more effective methods to manage your spending. We'll also be able to tell you how much tax you owe at different points in the year, making it easier for you to manage cash flow.
You Don't Have Enough Time or Personnel
Do you feel overwhelmed running your small business with limited personnel and time? If so, let Nesso Tax step in to provide relief. Our accounting services can help streamline daily tasks (payrolls, invoicing taxes, etc.) – accomplishing it all in a fraction than it would normally take. We'll take one weight off your shoulders, allowing for more time toward the other important aspects of running a successful business.
Your Business Is Growing
Eventually, your small business may grow to a point where you can no longer handle the financial aspects in-house. Here's when hiring Nesso Tax's accounting services becomes highly beneficial. We'll help you manage growth more effectively by offering sound advice on allocating funds, reducing expenses, and optimizing investments. After all, the main goal is to guarantee your business continues growing without running into costly mistakes.
How Our Small Business Accounting Works and Why It's Important
Once you've decided to partner with us for your accounting needs, we'll set up an initial consultation to discuss your business's financial goals and needs. Your advisor will ask you questions about your operations, and you can use the opportunity to express any concerns or challenges you face. After you give us the required information, we'll analyze the data and create a plan tailored to your needs. This plan will outline the steps we believe will be most beneficial in helping your small business succeed. If you're comfortable with our proposal, we can promptly start with the agreed-upon tasks.
However, our work doesn't end after we've implemented the plan. Nesso Tax will continue to offer advice and support throughout your business's journey, assisting with changes and challenges as they come up. We understand that the financial needs of a small business can change quickly; for that reason, we'll remain flexible and available to adjust your plans anytime. Our advisors will also keep up with changing tax laws and regulations so you can feel confident knowing your business is always compliant.
Our Goals Related to Small Business Accounting
Provide financial guidance on your financial health and strategies.

Make informed business decisions.

Track income and expenditures.

Provide quantitative financial info.

Help you achieve your financial goals and sustainably grow your business.

Risk analysis related to financial safety and growth.
The Nesso Group Values
As part of the Nesso Group, our values create the foundation for our success and help us provide quality customer service. We genuinely care about our clients and strive to offer them the best experience possible. These are some of them:
Be Excited To Be Here
At Nesso Tax, we're excited to be here working with you. We're passionate about small business accounting and proud to be part of your journey. Our team comprises experienced professionals who bring enthusiasm, energy, and expertise to the table every day.
Be a Good Steward
Being a good steward of our client's resources is a top priority. We recognize that every dollar counts, so we want you to get the most out of your accounting services. Our team will provide insights and advice on maximizing returns while preventing unnecessary costs.
Be Supportive and Positive
We take pride in being supportive and positive, no matter your circumstances. Starting and running a small business can be difficult, so we strive to provide the best services and resources to help you succeed. Our goal is for your journey to be as rewarding as possible.
Be Servant-Minded
At Nesso Tax, we believe being servant-minded is the key to success. We want our services to be tailored to your needs, not the other way around. Our experts are here to work with you and ensure each decision is in your best interests. If you're unsure about something or need guidance, don't hesitate to reach out—we'll be happy to assist.
Be Humble and Genuine
We want to be humble in our approach and genuine in our advice. Our advisors understand the importance of remaining open-minded, honest, and transparent throughout the process. We don't believe in shortcuts; instead, we work hard to provide straightforward solutions that will benefit you in the long run.
Be Passionate about Growth
Nesso Tax wants to grow as our clients do so that we can always provide them with the best services. We're committed to staying ahead of industry trends and regulations, investing in our team, and learning from the feedback we get to continue meeting our clients' needs.
Elevate Your Tax and Accounting Experience with Our
Financial Services in Plantsville
If you require the assistance of knowledgeable, dependable financial advisors in Plantsville, look no further than Nesso Tax. As we recognize the value of precise financial records to any small business, we offer comprehensive accounting services. Our knowledgeable advisors will work closely with you and develop a tailored plan that fits your organization's needs so it can reach its fullest potential. With us by your side, you don't have to worry about managing complex finances alone. Contact us today to learn more about how we can help you pursue your goals.