Nesso Tax Offers State and Local Tax Representation in Plantsville, CT
As a business owner or individual in Plantsville, CT, you understand that state and local taxes can be a significant burden. Managing and complying with tax laws and regulations can be challenging, time-consuming, and overwhelming. That's why you need a trusted partner who can provide financial guidance and help you achieve tax efficiency. At Nesso Accounting, we're committed to providing state and local tax representation services, among other financial solutions so that you can make the most of your tax obligations.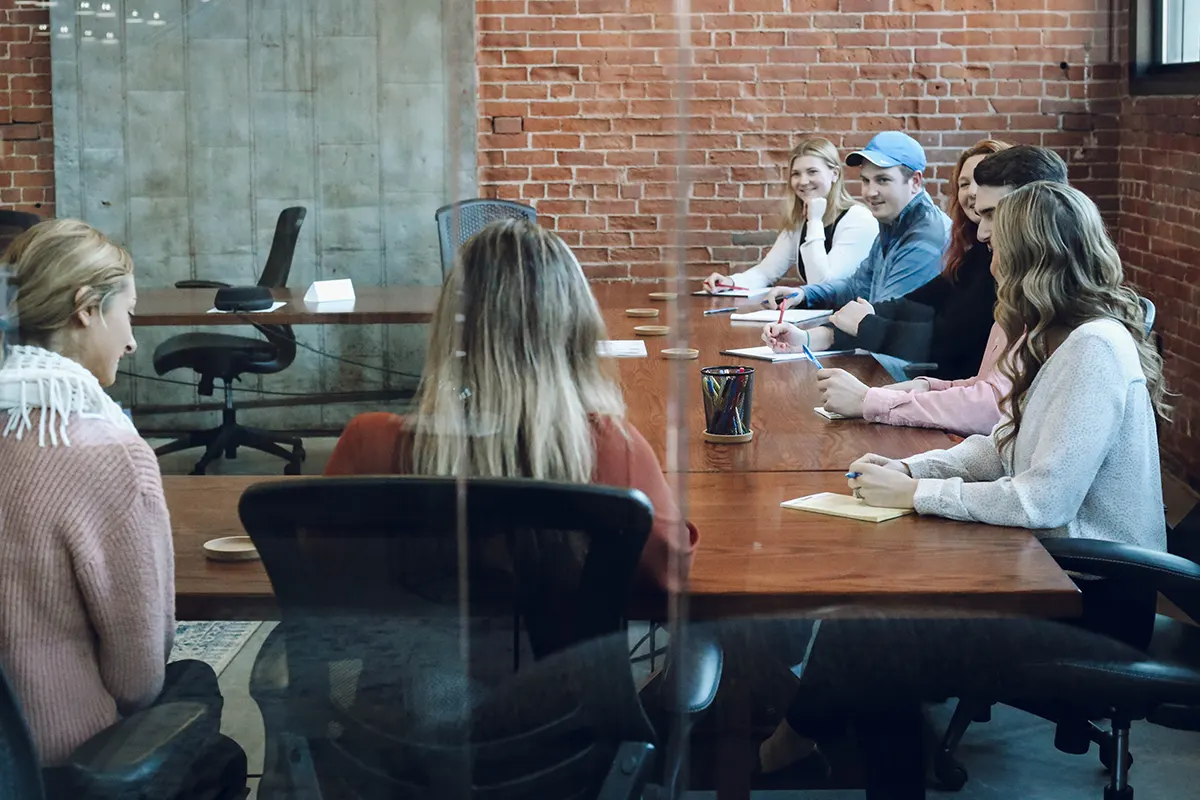 What's Tax Relief?
Let's first define tax relief to understand why you may need state and local tax representation. Tax relief is negotiating with the IRS or state agencies to reduce your tax debt or penalties. It can also involve setting up payment plans and stopping wage garnishments and levies. Tax relief companies specialize in helping individuals and businesses with their tax problems by negotiating with the tax authorities on their behalf. They offer various services, including tax preparation, audit representation, penalty abatement, etc.
Tax relief can be a valuable resource for those facing financial challenges and tax issues. It allows individuals and businesses to get back on track with their finances. However, working with a reputable tax relief company is essential to ensure your tax problems are handled properly and legally. When selecting a company, you should research and choose one with a proven track record of success and a team of experienced tax professionals who can guide you.
How Tax Relief Works
Tax professionals typically begin by reviewing their client's financial records and history to assess their tax liability and identify potential issues. Based on this information, they will develop a plan to address the client's tax problems. It may involve negotiating with the IRS or state tax agencies to reduce or eliminate tax debt, penalties, or interest.
To negotiate with the tax authorities, tax professionals in Plantsville will typically file an Offer in Compromise (OIC) or an Installment Agreement (IA) on behalf of their clients. An OIC is an agreement between the taxpayer and the IRS that settles the tax debt for less than the total amount owed. An IA is a payment plan that allows the taxpayer to pay off the tax debt over time. Tax relief companies can also help clients with tax liens, wage garnishments, and other tax-related issues that may be causing financial distress.
About Tax Representation Services
These professionals can represent clients during audits, appeals hearings, financial negotiations with the IRS, or any situation requiring specialized knowledge about federal tax law. They typically have experience handling complex tax-related issues and can assist you in navigating whatever challenges you're facing.
Benefits of Hiring a State and Local Representation
It's never pleasant to have to deal with tax issues on your own. So, why not let the professionals handle them for you? Having Nesso Tax on your side has several benefits, including the following:
Save Time and Hassle.

We know how to take the burden off your shoulders quickly and efficiently. As a result, you can focus on what's important without worrying about the IRS anymore.

Reduce Stress and Anxiety.

Tax issues can cause a lot of stress and anxiety. But when you hire our services, that feeling will soon be gone.

Avoid Penalties and Interest.

The faster you take care of your tax debt, the better. This way, you won't have to worry about the IRS coming after you for additional money down the road.

Work toward Financial Freedom.

You'll be able to move forward confidently, knowing that your taxes are handled correctly.
Our Services
At Nesso Tax, we're committed to providing our clients with top-tier tax representation services in Plantsville. Our team can educate you on the complex tax landscape and help you achieve tax efficiency. We work closely with our clients to understand their unique financial situation and develop a customized tax relief plan that fits their needs.
State and Local Tax Representation
Our tax representation services can help you resolve your problems with state and local tax authorities. We have the expertise and knowledge needed to help you navigate the complex tax laws and regulations that can be challenging to understand. Our team of tax professionals can negotiate on your behalf to reduce your tax debt or penalties.
IRS Familiarity
Dealing with the IRS can be intimidating, as it's a vast and complex institution. Fortunately, at Nesso Tax, we're highly familiar with the organization's procedures. We know how to handle their notifications and requests to guarantee you remain compliant with all federal rules. This knowledge allows us to work quickly and efficiently to resolve your tax issues.
Team Approach
Every situation is unique and requires personal attention. That's why we employ a team approach to ensure all aspects of your case are addressed accurately, thoroughly, and timely. Our experts will work together to determine the best course of action for you and handle the entire process from start to finish. You'll also be a part of the team, with the opportunity to ask questions, provide feedback, and suggest strategies.
Total Services
At Nesso Tax, our services go beyond resolving your current issue. We offer many solutions for you to improve your overall tax situation. Our services range from tax planning and consulting to filing and preparation. We can help you with any business or personal taxes from start to finish. Furthermore, we'll explain all available deductions, credits, and exemptions so you can keep as much of your hard-earned money as possible. With Nesso Tax, you won't wait until tax season to start thinking about your taxes; you'll make tax-efficient decisions all year.
The Nesso Group, an Ecosystem of Financial Solutions under One Roof
At the Nesso Group, we believe in helping our clients pursue long-term financial success by providing expert financial guidance and customized financial solutions. Our vision is to become Plantsville's most trusted financial advisors, and our values of integrity, commitment, and excellence guide everything we do. When you partner with the Nesso Group, you can feel confident knowing you're working with a team of professionals committed to your financial success.
Advantages of Working with the Nesso Group
There are many advantages to working with the Nesso Group for your state and local tax representation and other financial services. Here are a few:
Long-Term Vision
We take a long-term view of helping our clients run their businesses. We work with them to develop a comprehensive financial plan considering their long-term goals and objectives. With our plan in place, you'll progressively be able to protect and grow your business and increase profits. You'll move forward in your taxation matters with a clearer understanding of your finances.
Holistic View of Taxes
We believe in taking a holistic view of our clients' taxes. As we mentioned, we don't just focus on reducing their tax liabilities; we also work with our clients to develop efficient tax planning strategies. By taking a holistic view of our clients' taxes, we can help them pursue long-term financial success.
Main Goals
Our main tax relief and representation goals are:
To help our clients achieve tax efficiency;

To negotiate their tax debt down; and

Set up payment plans that benefit them.
Financial Guidance
We also provide our clients with guidance on their financial health and strategies. Our financial advisors in Plantsville can help protect your assets and estates, reduce your tax liabilities, and more. We'll be there for you every step of the way, offering forward-thinking advice and guidance.
Our Process
Getting to Know You
When you connect with one of our tax advisors, the first step will be to learn more about your situation. We'll have an initial conversation to discuss the details and understand your needs. Some questions you can expect us to ask include, but are not limited to:
What taxes do you need help with?

How much do you owe the IRS?

Are there any notices or levies against your assets?

Have you filed past tax returns?
After gathering all relevant information, we'll move on to the next steps.
Creating a Plan of Action
Once we better understand your case, our team will develop a tailored strategy for you. We'll create a comprehensive plan that includes all necessary documents and filing requirements so nothing gets missed. We'll ask for your opinion on the proposal to guarantee it meets your expectations. Let us know if something needs to be changed, and we'll adjust it accordingly.
Implementing the Plan
Now that you've approved the plan, our team will handle all the remaining steps. It may involve filing past tax returns, negotiating repayment plans with the IRS, or responding to notices and levies. We'll provide regular updates throughout this process so you're always aware of our actions. If a relevant issue arises, we'll address it immediately.
Make the Most out of Your Tax Obligations with Nesso Tax
Navigating the complex tax landscape can be challenging for individuals and businesses alike. That's why you need a trusted partner who can provide expert financial guidance and advice.
If you're looking for a tax relief company in Plantsville, look no further than Nesso Tax. As part of the Nesso Group, our tax professionals, financial advisors, and insurance agents work together with your best interest in mind. We'll take the time to get to know you and make recommendations accordingly. Contact us today to learn more about how we can help you elevate your success.