Nesso Tax Offers After-The-Fact Bookkeeping Services in Plantsville, CT
Making a profit and succeeding as a businessperson is challenging, as it requires an in-depth knowledge of the complexities of modern-day accounting. Bookkeeping provides a clear, objective view of a business's financial practices. Accurately assessing all transactions makes it possible to identify problems and devise strategies to optimize the business's financial health.
Whether operating a small, family-run business or managing a large-scale corporation, it's vital for business owners in Plantsville to understand the basics of bookkeeping and why it's essential. To simplify the task, Nesso Accounting offers after-the-fact bookkeeping services to ensure all financial matters are handled with great skill, accuracy, and speed. This step can be a potential ground for building robust accounting management in Plantsville.
We look forward to navigating the complicated world of bookkeeping with you and elevating your success. Schedule a consultation today, and we'll be more than happy to answer all your questions.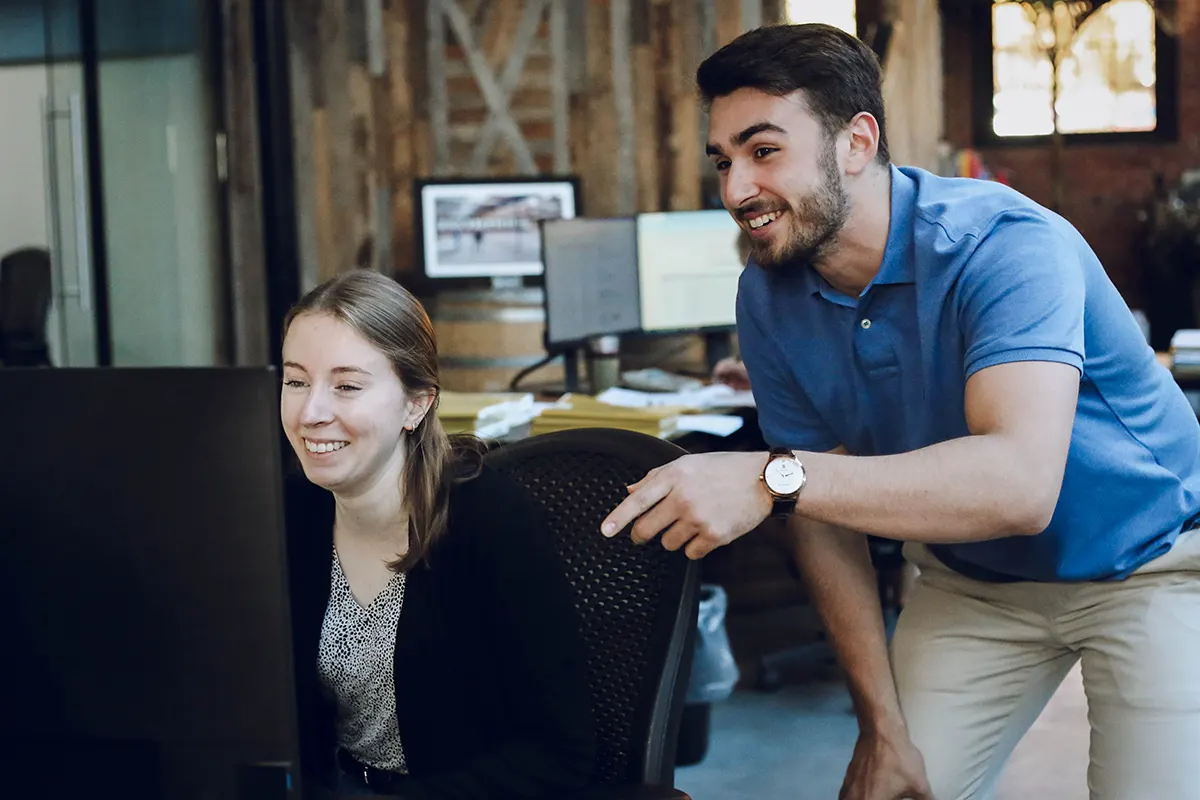 What's Bookkeeping?
Bookkeeping is the practice of recording, tracking, and managing all financial transactions within a business – including sales, purchases, expenses, receipts, and payments. It's typically broken down into two main categories: manual (which may involve paper ledgers and other methods) and digital (completed electronically using accounting software). By tracking all business transactions, companies can gain insights into the financial health of their operations. They need this to make strategic decisions, file taxes, and track profits.
In addition, bookkeeping provides an objective view of a business's activity. By analyzing rigorous financial data, companies can identify inconsistencies and trends that may be hard to spot with the human eye. This way, they can develop better strategies for progressing their business.
Why Is It Important to Understand Bookkeeping Basics?
Understanding bookkeeping basics is essential for any business owner, no matter the size or scope of their operations. Accurate and comprehensive bookkeeping is a must for managing finances and is the basis of sound financial management. Business owners must guarantee a precise recording of their data and that all financial operations are conducted per accepted standard practices. This aspect is even more important for tax filers, as bookkeeping is a legislative requirement. Financial records can also be valuable when seeking additional financing or grants.
On the other hand, bookkeeping is crucial for monitoring cash flow. The reason is that, without proper records and data, it's tough to know where the money is going and what expenses to cut back on when necessary. All this information is essential for staying ahead of the game when running a business. But if you don't have the time or believe you require extra help to manage your books, it's good to have a trusted partner like Nesso Accounting.
With the help of a reliable and experienced service provider, businesses can be confident that their financial matters are handled with great skill and accuracy. At Nesso Accounting, our team of professionals offers after-the-fact bookkeeping services, which entail accounting, bookkeeping, inventory, and journals. Plus, we provide helpful advice on financial health and strategic planning. Because we understand that every business is unique, we tailor our services to meet each client's needs.
Why Hire a Bookkeeper?
Hiring a bookkeeper is a big decision, as it can significantly impact a business's success. However, you should know the various services they provide and the benefits they can bring before you decide to hire one. It will be easier to make the most of your bookkeeper's services if you know what to expect.
Here are some tasks that bookkeepers can help with:
Invoice Management:

Keeping track of customer payments and monitoring accounts receivable.

Payment Tracking:

Recording all expenses, including bank statements, checks, and cash payments.

Reconciliation:

Comparing the company's books and financial records to ensure exactness.

Data Entry:

Inputting financial information into the accounting software accurately and efficiently.

Reports:

Preparing reports, including balance sheets, cash flow statements, and profit/loss statements used to track performance.

Keep an Eye on Government Regulations:

Bookkeepers can provide valuable guidance on tax laws and other regulations.

Track Inventory:

If you're running a business with inventory, bookkeepers can help you keep track of it.

Assess Financial Risks:

Analyzing financial data and recommending how to reduce risks.

Alerting the Business about Potential Issues:

Notifying personnel of any possible irregularities in the data before they become bigger problems.
Benefits of Good Bookkeeping
Improved Financial Health
Good bookkeeping from reliable and experienced bookkeeping services, such as those from Nesso Accounting, enable business owners to optimize their business's overall financial health and benefit from more efficient operations.
Save Time and Money
A business can save time and money by outsourcing bookkeeping tasks. Hiring a bookkeeper typically takes less time and money than hiring an in-house accountant or finance expert. It has no additional costs, such as salaries and benefits.
Stay Compliant
Having accurate records under accepted standard practices is especially beneficial during the tax season. It may be indispensable when seeking additional financing or grants to grow the business further.
Better Decision Making
Good bookkeeping simplifies tracking stock levels, recording daily transactions, reviewing profits and loss accounts, scheduling supplier payments, and more. Regular updates also guarantee awareness and speed up the decision-making process.
Increased Bottom Line
Businesses with properly managed accounting practices tend to perform better. In many cases, they save money on operational costs and increase profits due to the efficiency of their processes. 
As you can see, having a reliable and experienced bookkeeper can significantly benefit your business. If you're looking for professional bookkeeping services, contact Nesso Accounting today.
Our After-The-Bookkeeping Services
Bookkeeping Services
Our bookkeeping services ensure that you track your assets and liabilities, financial statements, and documents correctly and in the proper format. We also offer clients records of their financial transactions. These records can help detect trends, monitor performance, forecast future expenses, and more easily comply with legal requirements such as tax laws.
Accounting Services
Nesso Accounting's services aim to meet the specific needs of your business by providing you with comprehensive, accurate, and timely financial statements. Certified public accountants in Plantsville perform all our accounting services with the experience and expertise to give you the best results.
Inventory Management
Inventory management is a process that businesses use to track their inventory levels, identify trends, and decide about ordering and stocking products. Nesso Accounting's inventory management services can save time and money by streamlining processes and providing accurate and up-to-date information about your inventory levels.
Journal Entries
A journal entry is a record of the financial transactions that take place within a business. Accountants use these entries to generate financial statements and reports, which managers can use to evaluate their business performance. Nesso Accounting can help you create accurate journal entries that comply with generally accepted accounting principles (GAAP).
Our Goals with After-The-Fact-Bookkeeping
Guiding your financial health and strategies

Recording daily transactions

Keeping your finances in check

Keeping track of stock levels
An Ecosystem of Services, All under One Trusted Name
At the Nesso Group, we proudly offer an "Ecosystem of Services, All Under One Trusted Name." Anyone looking for trustworthy guidance, advice, and financial services in Plantsville can come to us for comprehensive and one-stop services – no matter their financial needs.
Our plans are tailored to each customer's needs to provide the fullest and most comprehensive financial solutions. We handle all the time-consuming and tedious bookkeeping tasks. Hence, our clients have more time to focus on the big picture. We aim to help business owners develop long-term strategies that protect and optimize their finances.
Our team of skillful experts provides multiple perspectives that enable us to review any particular financial situation in great detail. We provide precise, real-time data to give our clients comprehensive insights and simple-to-understand analysis about their financial health. Having up-to-date information allows them to make sound, wise decisions for the future.
Our Proven Process
Getting to Know You
At Nesso Accounting, we understand your business and financial objectives before we begin. We take the time to get to know you and your situation so that we can tailor our services accordingly.
Designing a Proposal
Once we have all the required information, we develop a process that best fits your needs. Our experienced professionals will work with you to create a strategy and timeline for completing the bookkeeping work.
Implementing the Plan
After completing the plan, our highly qualified bookkeepers will begin recording and categorizing all your financial data. We guarantee the process follows your company's policies, procedures, and applicable laws and regulations. We can easily adjust the plan if there's ever a need to.
Client Accounting Services in Plantsville
at Nesso Accounting
Business owners can benefit significantly from having a complete and experienced team of financial professionals handle all their accounting and bookkeeping requirements. Nesso Accounting focuses on the needs and goals of each client, applying decades of experience in the industry to deliver timely, accurate, and informed solutions. A comprehensive approach to financial management can help maximize profits, increase efficiency, and control risks.
At Nesso Group, we offer businesses the ultimate financial solutions in Plantsville. With our expertise, companies can remain compliant with all applicable regulations while benefiting from our experienced professionals and up-to-date technology. Let us be part of your financial journey and help manage your business's wealth goals, providing an ecosystem of services under one trusted name. Contact us today and take your business to the next level.