Nesso Insurance Offers RV Insurance in Milldale, CT
Many people enjoy the comfort and convenience of taking their homes with them on the road, which is why they own recreational vehicles (RVs). Others may choose to purchase them for vacationing or events. Regardless of the reason for owning an RV, it's possible that you're feeling worried by the thought of all that can go wrong. After all, something as big and expensive can come with a hefty repair bill if it gets damaged. RV insurance is the best way to protect your investment and keep you covered for any unpredictable events.
At Nesso Insurance, we're an insurance agency in Milldale, CT, committed to leaving our clients with the most comprehensive policies. We have the expertise and experience to advise you on the proper RV insurance coverage and how it works. From motorhomes and fifth-wheelers to travel trailers and camper vans, our customizable policies can cover a variety of recreational vehicles. Please fill out our form today to schedule a consultation; we'll connect you with one of our specialists as soon as possible.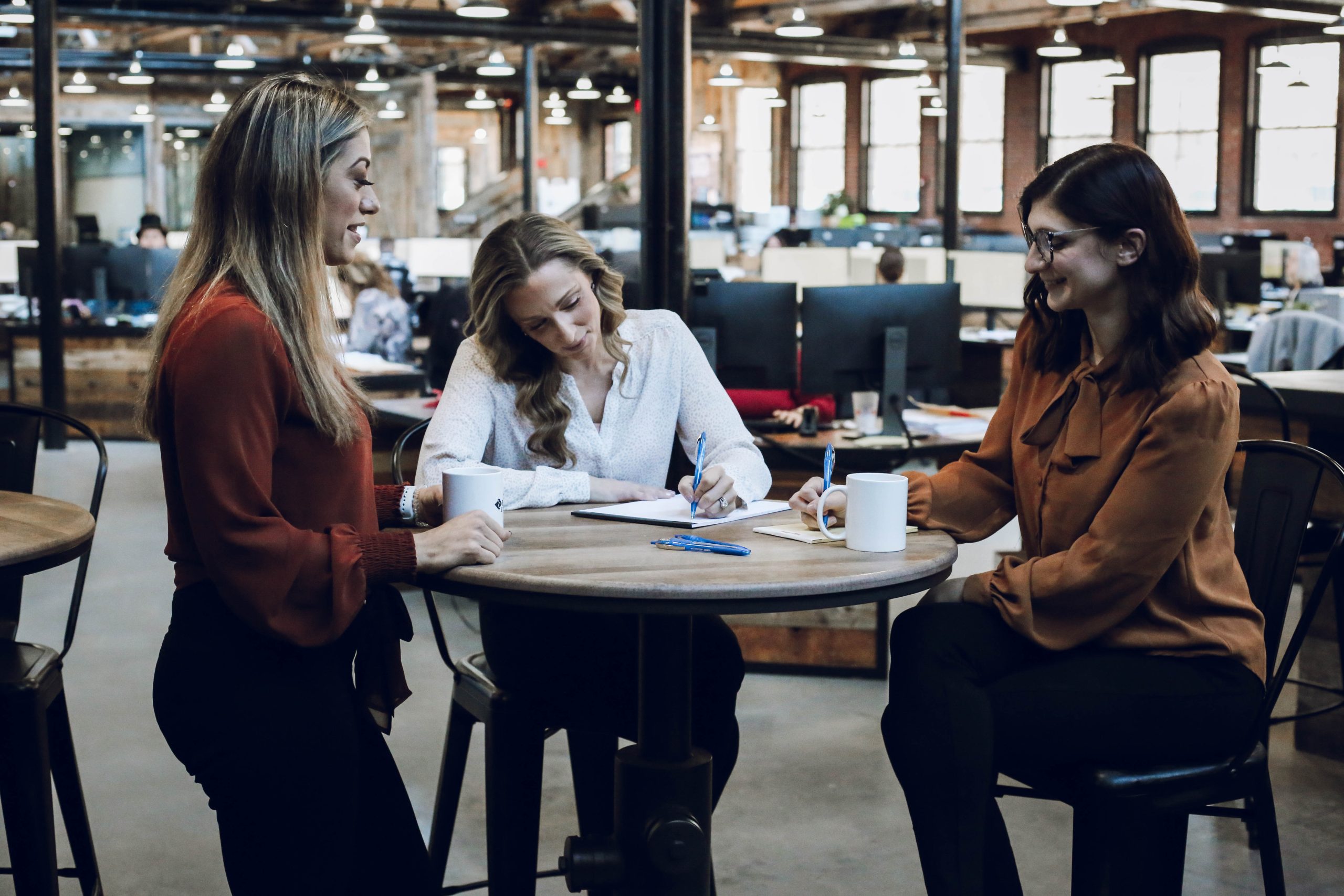 What's RV Insurance?
Before we get into RV insurance, let's define what insurance and recreational vehicles are. The former is a contract between you and your insurance company that promises to provide financial protection in the case of an accident or other covered event. Every insurance policy has three main components: deductibles, premiums, and coverage limits. A policy's premium is its price, usually expressed as a monthly cost, while the deductible is the amount you pay out-of-pocket before your insurance kicks in. Your coverage limit is the maximum payment the insurer will make to cover a claim.
A recreational vehicle is a motorized vehicle often used for travel and leisure activities like camping and road trips. RVs can include motorhomes, fifth-wheelers, travel trailers, camper vans, and more. With that in mind, RV insurance is a policy designed to protect your recreational vehicle and its contents. This protection comes from coverage for accidents and other events that may cause physical damage or financial loss.
How Does RV Insurance Work?
RV insurance works similarly to other types of insurance. You choose a policy that suits your needs, pay the premium, and submit a claim whenever you experience a covered event. Depending on the policy, you may be able to claim for physical damage to your RV, medical expenses, and other related costs. Take your time to read the policy's fine print to guarantee it covers all the risks you want.
The process of filing a claim starts with an official report of the incident, usually filed with your insurance company or local law enforcement. Once reported, you'll need to provide evidence of what happened and the damages incurred. Your insurer will review your claim and determine if it's covered under your policy. If it is and you've met your deductible, they will pay for the repair or replacement costs up to your coverage limits. Otherwise, you can submit an appeal or pay out-of-pocket.
What Does RV Insurance Cover?
The exact coverage of an RV insurance policy varies by provider. That said, the following types of coverage are typically available:
Collision Coverage
Suppose you collide with another vehicle or object, such as a tree or post, while driving your RV. In that case, collision coverage can help pay for the physical damage costs to repair or replace your recreational vehicle. It's important to note that this coverage won't pay for damages to the other vehicle or property.
In most cases, RV insurance provides coverage up to the actual cash value (ACV) of the vehicle, meaning the current market value of the RV minus any depreciation. Your insurer will evaluate your vehicle's condition and determine its ACV before calculating the total cost of repairs.
Full Replacement Coverage
While RV insurance typically provides ACV, full replacement coverage helps you replace your RV regardless of age. It's often more expensive than collision coverage; however, it could save you from paying out-of-pocket for a new RV if an accident happened. This option may be attractive if you have an older RV that would cost more to repair than it's worth.
Liability Coverage
When you drive your RV, you risk causing bodily injury to another person or property damage. Liability coverage can help you pay for the associated medical costs and repairs if you're found responsible for these damages. This coverage is often available in packages, or you can purchase it as a stand-alone policy. Most states require you to have a minimum amount of liability insurance to drive an RV legally.
Comprehensive Coverage
Comprehensive coverage protects against certain risks that don't involve collisions. These risks could include theft of your vehicle; damage from a natural disaster like storms, floods, and earthquakes; damage from an animal collision; and more. Comprehensive coverage is usually optional but can be worth it depending on where you live and park your RV.
What Determines Your RV Insurance Premiums?
As with auto insurance, several factors can contribute to your RV insurance premiums. These include the following:
Your Driving Record:

If you have a good driving record with few or no citations, your premiums will likely be lower than those with a poor driving record.

The Value of Your RV:

The more valuable the RV is (regardless of age), the higher the premium.

Your RV's Use:

If you're using an RV for recreational purposes only, your premiums should be lower than if you're using it as a full-time residence.

Security Features:

If you've added security features to your RV, like an alarm system, this may help offset some of the costs associated with your policy by lowering premiums.

Claims History:

Any past claims you've made with your insurer may also affect the amount of money you end up paying in premiums.
We Can Help You with
RV Insurance in Milldale
At Nesso Insurance, we provide personalized RV insurance solutions to meet your needs. Compared to trying to find the best coverage for your RV on your own, our experienced agents have up-to-date knowledge of the market and the various options available. We can assist you in evaluating your risks and tailoring a policy that works for you. And because we have strong relationships with multiple carriers, we can get you the best rates.
If something goes wrong, we're here to help with processing claims quickly and efficiently so you can get back on the road with minimal disruption. Just upload the relevant documents to our Service Center, and one of our agents will be happy to support you. We know that submitting a claim can be stressful, so we aim to make it as smooth and hassle-free as possible. There's already enough to worry about when it comes to RVing. Let us take care of your insurance needs so you can focus on the fun part.
Why Choose The Nesso Group for Insurance and Financial Guidance
Reliable Coverage:

We realize the importance of reliable coverage regarding RV insurance. That's why we partner with only the best carriers in the industry—so you have confidence knowing your RV is safe and secure.
Long-Term Vision:

The Nesso Group focuses on a long-term approach to insurance. We strive to develop strong relationships with our clients, providing personalized coverage and excellent customer service for years.
Holistic Approach to Finances and Insurance:

At the Nesso Group, we believe in addressing the full range of needs that you may have. This includes RV insurance plans and guidance on financial planning and other matters.
Experience Counts:

With decades of combined experience in the insurance industry, our team at the Nesso Group is ready to provide sound advice on protecting what matters most.
Our Proven Process
At the Nesso Group, we understand that insurance can be confusing and overwhelming. To make things easier for our clients, we've developed a proven process to ensure you get the coverage you require.
Connecting with Our Professionals and Understanding Your Needs:

We start by getting to know you and your situation. By taking the time to understand your lifestyle, driving habits, and financial goals, we can determine the best coverage options for you.
Designing a Proposal:

Once we've gathered the necessary information, our team will use that data to create a tailored proposal for coverage. This proposal will include details on limits, deductibles, and the cost of premiums so you can make an informed decision.
Leaving You with a Tailored Policy:

After reviewing your custom policy with you and answering any questions, we'll help finalize the paperwork to secure your RV insurance plan. We'll continuously monitor your policy over time and make adjustments as needed.
Insurance Solutions in Milldale
for RV Owners
Regarding RV insurance, the Nesso Group is the partner of choice in Milldale. We offer comprehensive coverage and a holistic approach to insurance that can help protect your RV and finances. Unlike many insurance companies in Milldale, we don't just think of clients as numbers; we genuinely care about them and always put their best interests first. Contact us today to learn more about our RV insurance plans and get started on your customized coverage. You can confidently hit the open road with the Nesso Group on your side.