Nesso Insurance Offers Event Insurance in Milldale, CT
If you've planned a business event or a loved one's special occasion, you know how stressful it can be. And while you may have the food, decorations, and entertainment all figured out, you'll also need to consider event insurance. The last thing you want is for something to go wrong, leaving you with expensive losses. Luckily, Nesso Insurance can provide the event insurance services you need in Milldale, CT.
At Nesso Insurance, we're more than an insurance company in Milldale. We're a team of experienced agents who strive to provide quality coverage for all your events. We specialize in providing expert advice and guidance to help you find a policy that meets your needs. Whether you're planning a wedding, fundraiser, or celebration, our policies can protect your investment and ensure your special occasion goes off without a hitch. Please send us a message today by filling out our form.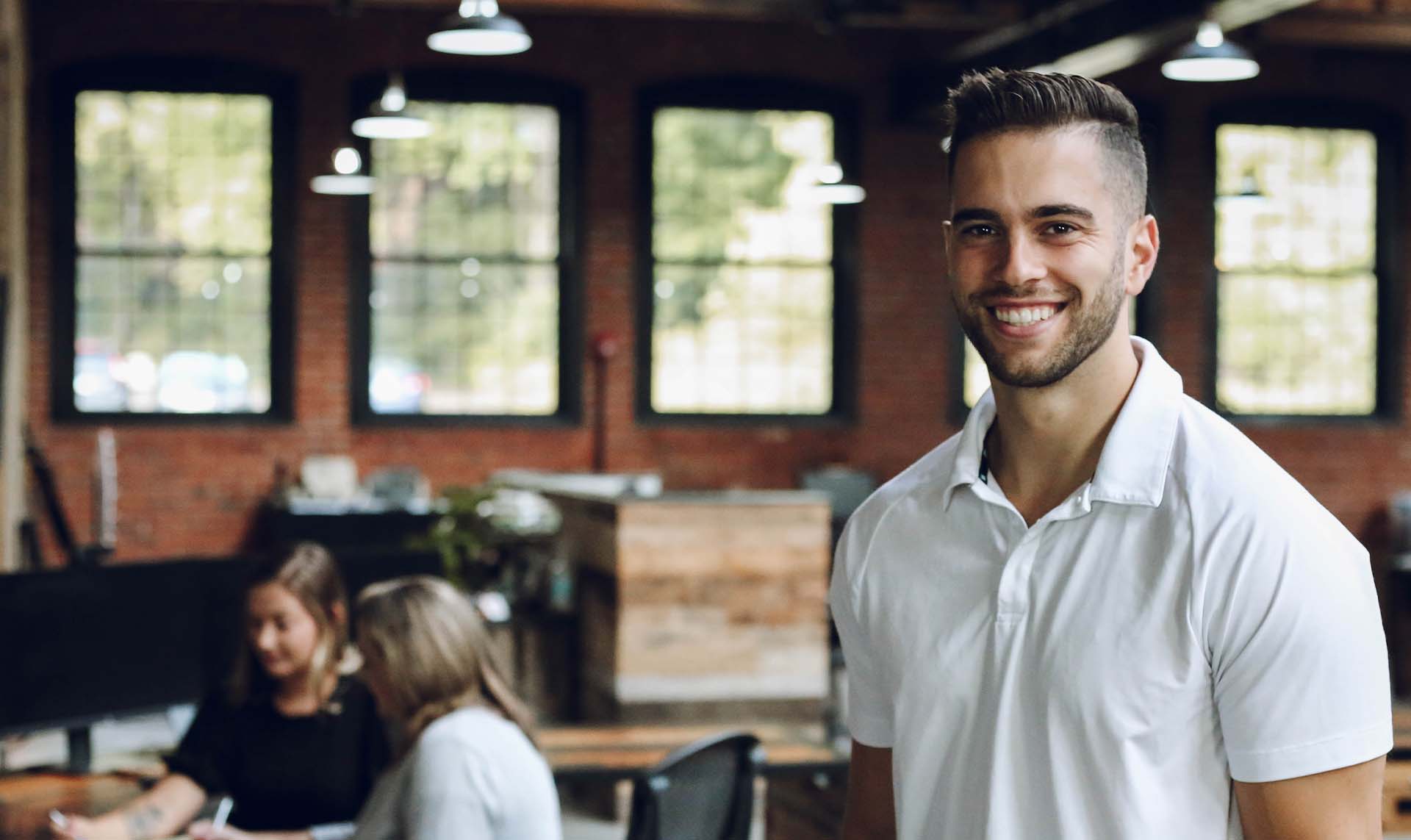 Event Insurance 101
To get the most out of your event insurance policy, you must understand the basics, including key terms and definitions. First, insurance is a form of risk management in which the insured party pays a premium to an insurance company for coverage against any potential losses or damages. In case of a covered loss, the insurance company will investigate the claim and provide compensation for the expenses incurred. The three main components of an insurance policy are:
Premium:

The premium is the price of a policy, typically given as a monthly cost. The insurer decides the premium amount based on how risky they consider you or your business. To evaluate this, they will look at factors such as your event size, location, and duration.
Policy Limit:

The policy limit is the maximum amount an insurer will pay for a protected loss. Restrictions may be set yearly, per accident or injury, or over the policy's life (also called the lifetime maximum). In most cases, insurance policies with higher limits also have higher premiums.
Deductible:

Before the insurer pays a claim, policyholders must pay a specific amount out of pocket or deductible. The amount you pay for your deductible can be per policy or claim, depending on the insurer and policy type. A high deductible may lower your premium, but you'll have to pay more out-of-pocket.
Understanding Event Insurance
Event insurance can cover several incidents during your event, including property damage, injuries, and even cancellation due to unforeseen circumstances. This type of insurance is particularly beneficial for large events or those with high attendance numbers, as the risk for accidents or losses is higher in these situations.
Do I Need Event Insurance?
You should be able to enjoy your events without worrying about potential risks. Without event insurance, you could be held responsible for any accidents or losses during your gathering. On the other hand, investing in the appropriate event insurance policy will give you the following:
More Time and Energy To Enjoy Your Event:

You won't have to worry about managing the risks of organizing a public event. Instead of worrying about protecting yourself against potential losses, you can focus on making your gathering as enjoyable as possible.
Reduced Costs from Accidental Damage:

The cost of a policy is usually much lower than any losses that could occur without it. Remember that it only takes one accident or incident to increase your expenses by thousands of dollars.
Financial Protection for Your Guests:

Your guests are likely people you know or care about, and their safety should be your top priority. If someone gets hurt or experiences a loss, you'll be able to provide them with the financial assistance they need.
Getting Event Insurance for Small Events Vs. Business Events
Small Events:

No matter how small your event is, there's always the potential for something to go wrong. Even if you're hosting a small gathering with family and friends, getting event insurance is worth the cost.
For Businesses:

If you're a business owner or in charge of organizing an event for your company, event insurance is essential. The coverage needs to be comprehensive and robust enough to protect your interests in case of an accident or disaster.
What Does Event Insurance Cover?
Our event insurance applies to weddings, birthday parties, meetings, festivals, and silent charity auctions. Here's what we offer coverage for:
Liability:

Insurance protects you from being sued if someone gets injured or property is damaged during your event.
Cancellation:

You'll receive a refund for all lost deposits and any additional fees associated with rescheduling if you cancel or postpone the event due to extreme conditions.
Gifts and Attire:

Most insurers offer optional coverage for event-related items such as gifts, dresses, and tuxedos. This coverage can protect these items from damage that may occur before, during, or after the celebration.
What Does Event Insurance Not Cover?
Our event insurance doesn't cover everything that might go wrong. These are some exclusions that usually apply: 
Cost:

Our event insurance policy won't cover you if you need to cancel or postpone your wedding due to cost. Let's say that after seeing the budget for your ceremony and reception, you decide that it's too expensive and you want to scale back. Your provider wouldn't reimburse lost deposits or other expenses in this instance. 
Intentional Damage:

We won't cover any deliberate damage or losses at your event. For example, if someone breaks something on purpose, you'll have to pay out-of-pocket for the repair or replacement.
Ordinary Bad Weather:

Your provider won't typically reimburse you if bad weather forces you to cancel or postpone your event. Our policies only cover cancellations due to extreme conditions. Most providers wouldn't pay out if it rains on a beach wedding day.
Events Our Insurance Policies Can Protect
At Nesso Insurance, we guarantee all your events are covered. We mainly work with:
Weddings
Your wedding day is a once-in-a-lifetime event, so you'll want to do everything possible to safeguard your investment. One way to do that is by purchasing event insurance. Event insurance can help cover the cost of unforeseen circumstances like natural disasters or accidents. It can also aid in protecting against theft or damage to property.
No one wants to think about the chance of something going array on their big day. Fortunately, event insurance can provide confidence in knowing you have a safety net.
Fundraisers
Fundraising events are an excellent way to bring in extra money for a charitable cause. However, if something goes wrong, it can cost your organization and the individuals involved. Our event insurance protects you from financial liability and allows you to focus on making your event a success. It can cover multiple items, including the venue, equipment rental fees, decor, and more.
Celebrations
Special occasions like birthdays, graduations, and holidays are essential memories you'll want to keep forever. But sometimes, things happen beyond your control. With event insurance, you can protect the event against any potential accidents or mishaps. You'll be able to enjoy the celebration without worrying about what could go wrong.
And More!
No matter what type of event you're planning, Nesso Insurance will have you covered! Just talk to one of our friendly agents to learn more about the different types of events we can insure. Thanks to our relationships with the best providers in the industry, we can help you find the perfect policy for any occasion.
How We Can Help You Get The Ideal
Event Insurance Policy in Milldale
At Nesso Insurance, we understand that the planning process for any event can be daunting. That's why our agents will work with you to design a policy based on your unique requirements. Before leaving you with a tailor-made solution, we'll take the time to educate you about the types of coverage available. We'll also get to know you and your situation so we can provide you with the best advice.
Our Goals with Insurance
Providing financial guidance on your financial health and strategies

Providing assets protection

Planning for the future

Helping you achieve your financial goals and sustainably grow your wealth
Why Choose The Nesso Group
Nesso Insurance is part of the Nesso Group, a team of experienced, knowledgeable advisors that provide various financial and insurance solutions in Milldale. Here's why you should choose us:
Long-Term Vision:

We focus on creating long-term value for our clients and partners.

Innovation:

We strive to stay ahead of the curve by keeping up with industry trends and offering innovative solutions.

Integrity:

We take pride in our honest approach to business and our commitment to client satisfaction.

Holistic View of Your Finances and Asset Protection:

Our team of experts takes a holistic view of your finances and provides tailored solutions for asset protection.
Protect Your Event with Nesso Insurance
Are you planning an event and looking for an insurance agency in Milldale to help protect it? Make sure you have Nesso Insurance. We offer comprehensive event insurance to safeguard your party from unforeseen accidents or issues. Whether you're hosting a small gathering or a large-scale event, we have the coverage you need. 
Our expert agents have been in the business of helping people for decades. We'll work with you to assess your needs and develop a tailored solution that fits you best. And as part of the Nesso Group, we offer a comprehensive range of insurance and financial services under one roof. We know that life can be unpredictable and stressful, so we aim to take the burden off your shoulders and help you secure a bright future. Contact us today to learn more about how we can help you pursue your goals.