Nesso Insurance Offers Classic Car Insurance in Milldale, CT
Did you recently purchase an antique vehicle in Milldale? If so, you should consider classic car insurance to protect your investment. The consequences of not having the right coverage can be costly, but Nesso Insurance can facilitate the process. We're an insurance agency in Milldale committed to excellence and customer satisfaction. Our team has provided insurance solutions to Milldale residents for decades, including classic car insurance plans. We know the ins and outs of antique vehicle insurance and will work with you to create the ideal policy.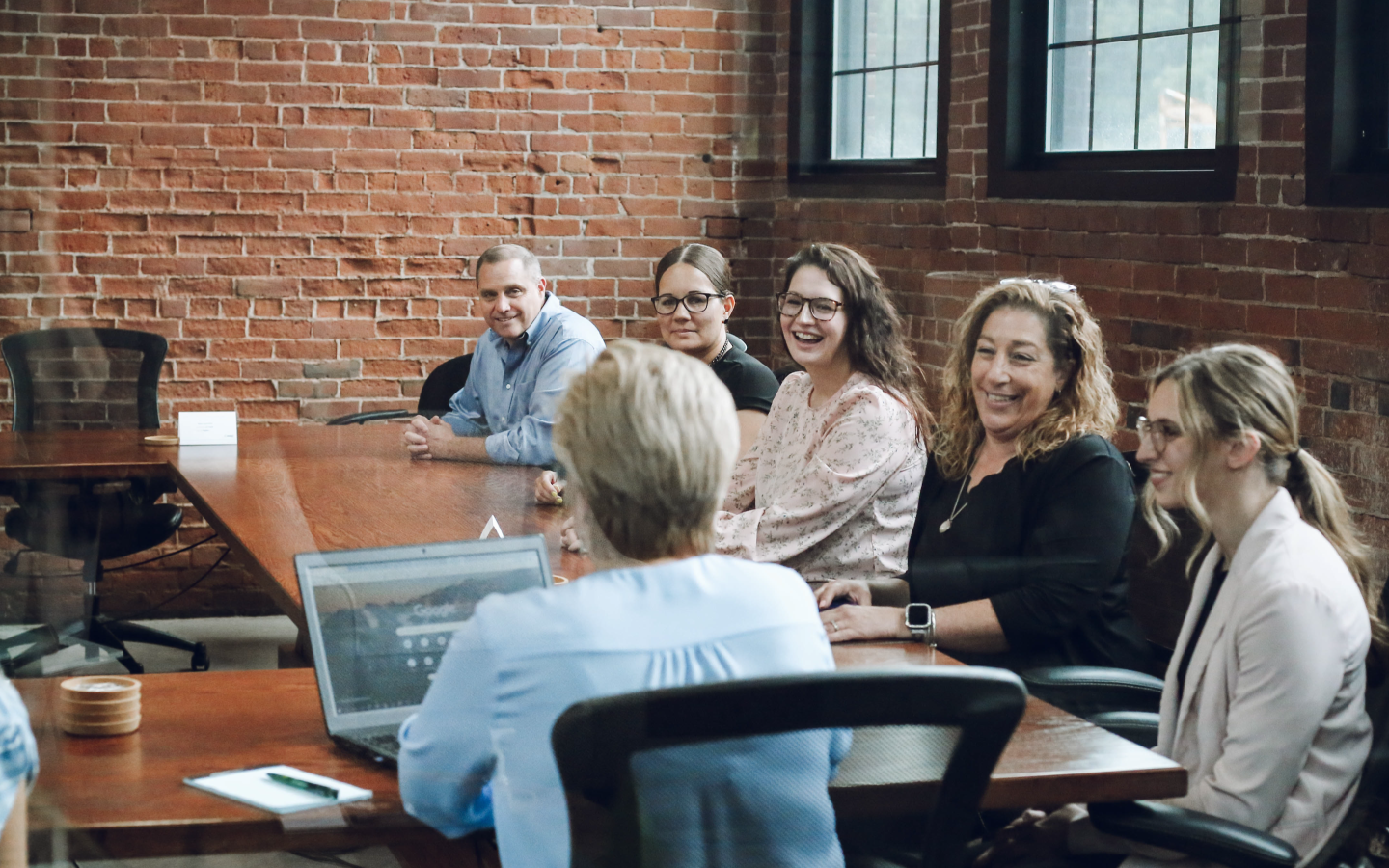 Understanding Car Insurance
Traditional car insurance is a contract between you and an insurance company that protects you from financial loss in the event of an accident, theft, or another covered incident. With car insurance, you'll be covered for repairing or replacing your car if it gets damaged. It can also provide coverage for medical costs if you get injured in a collision and liability protection. As such, any driver must have auto insurance.
Classic Car Insurance
That said, there are a few other things to consider when it comes to classic autos. First of all, since antique cars tend to be quite valuable, these vehicles may require specialized coverage options like antique vehicle insurance. This policy will offer protection specifically for your classic car and will often come with several benefits. Its components are similar to traditional car insurance, including the following:
Premiums:

The cost of the policy. It varies based on age, model, driving record, etc. You typically pay your premium in monthly installments.
Deductibles:

It's the amount you'll need to pay out of pocket before your insurance kicks in. The higher your deductible, the lower your premium.
Coverage Limits:

The maximum payment your policy will cover. Your limits should be high enough to cover the cost of replacing or repairing your car in the worst-case scenario. However, keep in mind that a higher coverage limit will mean more expensive premiums.
Every provider and policy is different, so it's important to compare options and find the best combination of coverage limits, premiums, and deductibles. Teaming up with an experienced agent like Nesso Insurance can simplify the process.
How Does Classic Car Insurance Work?
As we mentioned, classic car insurance works by having you pay a monthly premium in exchange for coverage. You can file a claim with your insurer if something happens to your car, such as an accident or theft. The insurance company will then assess the damage and determine whether or not your vehicle is eligible for coverage. They'll send an adjuster to inspect the damage, review all relevant documents and evidence, and ultimately decide on the claim.
If the insurer approves your claim, they'll reimburse you for the cost of repairs or replacement up to your policy's coverage limit. Remember that you'll need to pay your deductible before issuing any payout. So, depending on the severity of the incident, you may need to spend some money out of pocket. The specific events covered under your policy will vary depending on the provider and plan, so always read through the fine print to avoid surprises.
Do I Need Insurance on My Classic Car?
Considering the value and sentimental worth of classic cars, it's essential to consider your options when it comes to insurance. Most states require that all drivers carry minimum liability on their vehicles, and antique cars are no exception. Some may require additional coverage, like uninsured motorist protection or comprehensive coverage. Even if you don't live in a state that mandates insurance, it's still wise to invest in classic car insurance.
Ultimately, the decision is up to you — but remember that all it takes is one accident or theft to cause thousands in damages. Investing in insurance comes with many benefits, including the following:
Value Protection:

Classic cars tend to appreciate value over time, which makes them an excellent investment. By investing in an insurance policy, you'll be able to protect the value of your car over the long term.
Custom Coverage Options:

Insuring your antique car gives you access to specialized coverage options not available with traditional policies. These options include agreed value coverage, original parts replacement, etc.
Access to Exclusive Clubs and Events:

Many classic car clubs and events require proof of insurance before you can participate. An antique car policy will help ensure you don't miss out on any opportunities.
Confidence:

Knowing that your car is protected can give you confidence. You'll be able to drive and enjoy your classic car without worrying about the cost of repairs or replacement.
What Does A Classic Car Insurance Policy Cover?
While every classic car insurance policy is different, most will offer coverage for the following:
Comprehensive and Collision Coverage
Collision coverage helps to pay for repairs or replacement of your classic car if it's damaged in an accident. For example, if you're involved in a collision with another vehicle or crash into a tree or pole. On the other hand, comprehensive coverage covers non-collision incidents like vandalism, theft, or fire. Both are often sold as a package, but you can purchase them individually.
Bodily Injury Liability
As with any other vehicle, driving an antique car means assuming the risk of injuring someone. This coverage compensates the injured party for their medical expenses, lost wages, and pain and suffering if you're ever held liable for an accident. It won't pay for your medical bills or car repairs, but it can cover the costs of a lawsuit if the injured person decides to take legal action.
Property Damage Liability
If your classic car causes damage to someone else's property — fences, mailboxes, buildings, etc. — you may be held liable for these costs. Property damage liability covers the associated expenses as long as you're legally responsible. You'll likely need a minimum of this coverage to adhere to state laws.
Uninsured Motorist Coverage
Even though it's illegal in most states not to carry insurance on a vehicle, some drivers will still choose not to. Or perhaps they'll have too little coverage to pay for the damages caused after an accident. Uninsured motorist coverage can bridge this gap and protect you from losses if you get hit by someone uninsured or underinsured. In addition, it can also cover you in the event of a hit-and-run.
What's Considered A Classic Car for Insurance Purposes?
Because classic can be a vague term, insurance companies have their definitions for determining what is and isn't a classic car. Generally speaking, insurers will consider a vehicle to be antique or collectible if:
It's at least 25 years old (some insurance companies may be more flexible and offer coverage for cars that are 15 to 20 years old).

It's in good condition and has been well-maintained.

You don't use it as your primary means of transportation.

It has a limited production run or is considered to be rare/unique.
It all depends on the individual company's definition of a classic car — so research before signing up for a policy. A Nesso Insurance agent can also work with you to determine if your car qualifies for antique vehicle insurance.
Differences between Regular Car Insurance and
Classic Car Insurance in Milldale
Classic car insurance is different from regular car insurance in a few ways. Some of the differences include the following:
Value for A Total Loss Claim:

Most classic car policies are "agreed value." In other words, you'll receive a predetermined amount if your car is declared a total loss. With regular car insurance, your provider will only reimburse you for the actual cash value of your vehicle.
Lower Premiums:

Classic car insurance is often less expensive than regular car insurance. That's because classic cars are driven less and have a lower risk of losses. Plus, they tend to be collector items with specialized parts, requiring more care and attention than regular vehicles.
Limited Mileage:

Classic car policies may also limit the number of miles you can drive your car each year. For example, you may be limited to only 2,000 miles of driving annually. This way, your insurer guarantees that your vehicle isn't overused or driven in dangerous conditions.
We Can Help You Find
Antique Vehicle Insurance in Milldale
If you're unsure of what your classic car needs in terms of insurance coverage, our team at Nesso Insurance can assist. We'll look into the specific details of your vehicle and provide a tailored policy to ensure your classic car is adequately protected. We'll also be able to review, compare, and provide you with multiple quotes to find the one that suits your needs.
Our Proven Process
Connecting with You and Understanding Your Needs:

After we first connect with you, we'll take the time to get to know you and your vehicle. We'll discuss the details of your classic car and any specific insurance requirements you have.
Proposing An Innovative Solution:

Our team will use our deep knowledge and experience to research the best coverage options for your classic car. They will present the most suitable solution to you.
Secure Coverage:

Once you select a policy, we'll help you secure coverage for your antique car quickly and easily. We'll walk you through the entire process and guarantee it's as stress-free as possible.
Ready To Get Started? Contact Nesso Insurance
If you're looking for more than your regular insurance company in Milldale, CT, you can count on Nesso Insurance. We understand the importance of protecting your classic car and are committed to finding you the right insurance policy. 
As such, we offer a broad range of coverage options and competitive rates so that you can get the most value for your money. Our agents are ready to answer any questions about insuring your vehicle, so don't hesitate to reach out! With the Nesso Group, you can feel confident knowing that your classic car will be secure for many years.