Nesso Insurance Offers Business Insurance in Connecticut
Connecticut is full of small to large businesses, and with any business comes the need for insurance. Many options are available to you, whether commercial property, general liability, or workers' compensation. Nesso Insurance in Connecticut can help you decide which policy best suits your needs and which insurer to choose. This way, you can make the most of your coverage and protect your business from unexpected events. We have the expertise and experience to assess the risks associated with your company and leave you with a custom-made policy. Contact us now to get started.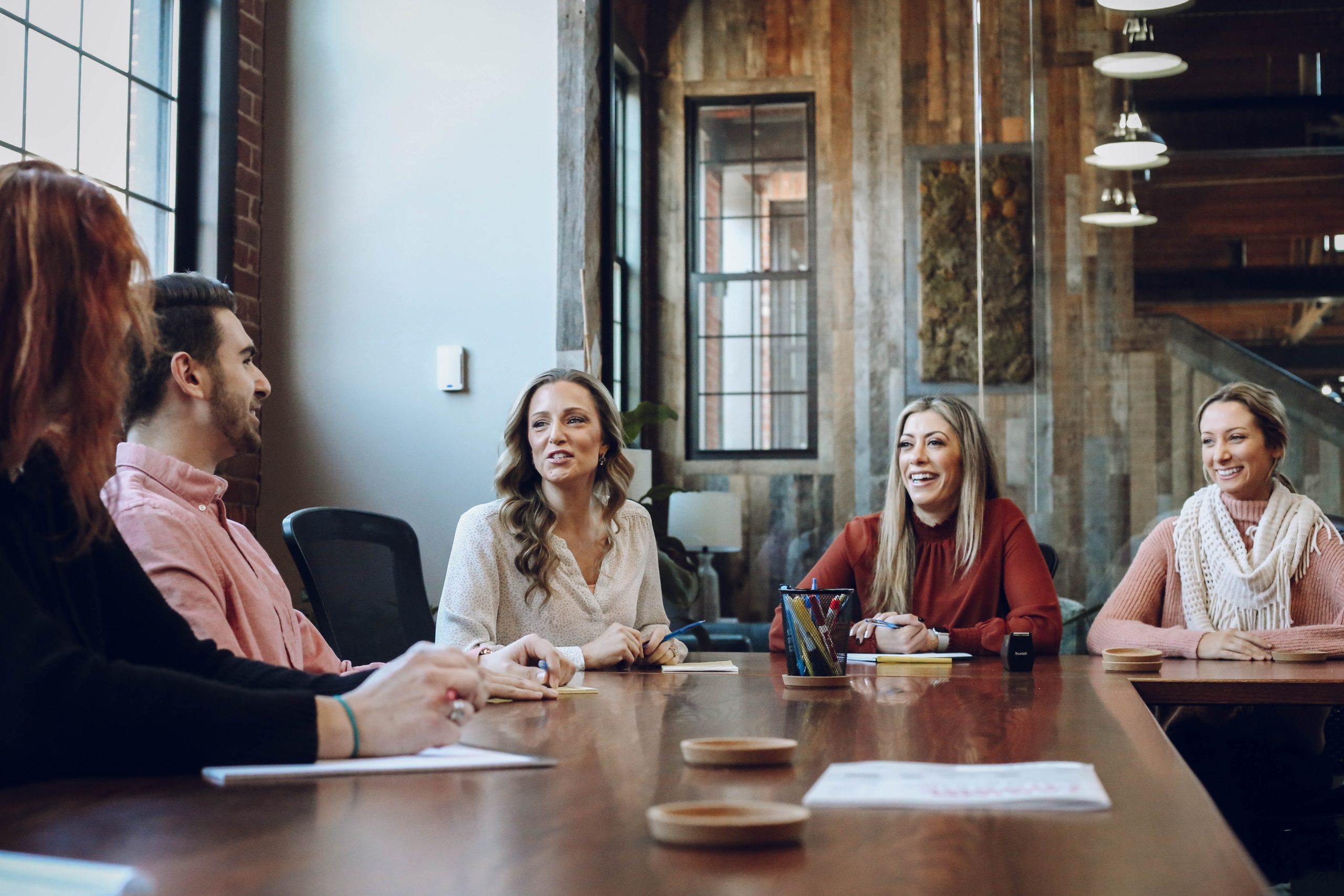 Discussing Business Insurance With Our Clients
Business insurance is a broad term for the various policies designed to protect businesses from losses due to accidents, theft, and lawsuits that might arise from their operations. Without proper insurance, the consequences of these events can be dire and put your business at risk. While insurance can be an excellent way to prevent financial losses, you must clearly understand the policies you're purchasing. Otherwise, you might realize too late that your coverage isn't adequate or that you've been paying for insurance you don't need.
At Nesso Insurance, we look at the specific circumstances of your business and provide tailored recommendations for coverage. We offer a comprehensive range of business insurance options to cover any possible events that could occur at your workplace. With the help of our experts, you can choose a policy that fits your budget and needs. We carry relationships with some of the best insurers in Connecticut, allowing us to offer competitive rates for you.
How Our Business Insurance Works
Business owners face many risks, including inventory, equipment, and data loss. Your business insurance can protect you from these risks and more, depending on the type of coverage you purchase. You should also know the components of a policy, and our experienced advisors are here to help. A policy typically has three parts: coverage, limits, and deductibles. 
Coverage is the type of protection you purchase, such as property damage or physical injury. Limits are the maximum amount an insurer will pay in case of a claim. Deductibles are the amount you must pay out-of-pocket before your insurance coverage kicks in. We'll explain the terms and conditions of any business insurance policy we offer so that you understand what you're getting. In addition, our team can help you select the right combination of coverage and limits for your situation.
Types of Business Insurance Policies We Offer
The crucial thing to remember is that various types of business insurance exist, and each one functions uniquely. Here are some of the policies we offer:
Liability Insurance
A liability policy protects you from lawsuits or other claims against your business. The most common type of claim is for an accident that results in injury to a customer or employee or damage to their property. For instance, if a consumer slips and falls in your store and fractures their ankle, they may sue you for pain and suffering, medical costs, and lost wages. A liability policy will reimburse you for any costs associated with defending yourself against such a lawsuit.
Property Insurance
This insurance covers physical losses such as fire or wind damage at your premises or elsewhere in connection with your business operations. For example, if your office building burns down after faulty wiring causes an electrical fire. Property insurance also covers theft from your office or warehouse if someone breaks in through a window or door during regular working hours.
Professional Liability Insurance
Professional liability insurance shields professionals from having to pay for losses brought on by their negligence or mistakes in judgment. Insurance is essential to starting a new business because your first and subsequent years of operation are highly vulnerable to potential lawsuits. You should carry professional liability coverage if you're an accountant, architect, lawyer, or any other professional who provides services to clients. It covers legal expenses and damages linked to your professional work.
Umbrella Liability Insurance
This insurance provides extra coverage for all liability claims above and beyond what your general liability policy offers (including premises liability, product liability, and others). You may need umbrella coverage if you want to protect significant assets from legal claims. 
Umbrella insurance typically functions on an excess basis — meaning it kicks in after you've reached the limits of your other policies. Therefore, you should ask your agent about the deductible amount associated with the umbrella policy. At Nesso Insurance, we can help determine if your business requires this coverage.
Business Owners' Policy (BOP)
BOP is an all-inclusive policy that combines property and liability coverage into one package. It's ideal for businesses with multiple locations or exposure to various types of risk. A BOP covers everything from commercial buildings and personal property. Its costs can vary based on your business type and your assets' value.
Worker's Compensation Insurance
These policies benefit employees injured on the job. They cover medical expenses and lost wages if an employee can't work due to a work injury or accident. Worker's compensation doesn't pay for pain and suffering; however, most state laws require employers to provide this type of coverage as employee benefits. And, if you're in a state that doesn't demand it, we strongly recommend carrying the coverage to provide your employees with financial protection.
Benefits of Our
Insurance Services
A business owner can benefit from our business insurance in many ways. Here are some of them:
It Provides Financial Security
Business insurance helps protect your business's profits in case of an emergency. A key reason why companies buy insurance is to maintain their financial well-being. If yours suffers a significant loss, it could mean that you have to close down or go bankrupt. It can lead to financial difficulties for yourself, your employees, and your suppliers. Without our insurance, you risk losing everything if something goes wrong with your business operations.
It Reduces Risk
The purpose of our insurance isn't just to cover losses after they happen but also to help reduce the chances of these losses occurring in the first place. If an accident results in fire damage at one of your locations, fire damage liability insurance will prevent you from paying hundreds or even millions of dollars. Similarly, having liability coverage will protect you from being sued by customers who get injured while visiting one of your locations.
It Saves You Money
The best strategy to save money is to avoid losses in the first place. Our insurance allows you to avoid costly losses that could otherwise affect your business and finances. Plus, our comprehensive coverage helps you get the best value for your money. While an insurance policy can be expensive, the costs will be much less than the amount needed to cover losses or legal fees.
It Attracts Investors
Having the capital to keep your business operating is crucial to its success. Investors want to know that their investment is secure and protected from liability should something happen to the company. Business insurance can give them the confidence they need and assist you in attracting new investors.
It Helps To Attract and Retain Top Talent
Having the right coverage allows you to attract and retain the best employees. Job seekers want to know that their employer has taken steps to protect them from potential risks. That's why they may be more likely to stay with your business if you have proper insurance. You'll be able to build a reliable team of professionals dedicated to helping your company succeed.
It Allows You to Focus on More Important Things
Business insurance helps take the worry out of running a business. You can focus on more important things with the right coverage, like growing your business and providing excellent customer service. You won't have to worry about potential financial losses or lawsuits because our policies will protect you.
Most States Require You To Have Insurance
Some businesses may only want specific types of coverage (like workers' compensation). However, most state laws require companies to carry at least basic liability coverage for injuries caused by employees or contractors on the job site. In addition, some states require homeowners who rent space for their businesses to carry property insurance on the building and its contents (including inventory). If your business doesn't have to comply with the insurance requirements, you may face fines or other penalties. 
We Make Your Insurance Experience Enjoyable
If your business is growing, you'll want to implement strategies that will help keep the growth going. Business insurance is one of those solutions. Nesso Insurance in Connecticut will provide the coverage you need to protect your company and its operations. Whether you're just starting or well-established, we have the right policy for you. Contact the Nesso Group in Connecticut and talk with an agent about your options. We'll be ready to answer all your questions so you can confidently move forward.