Nesso Benefits Offers Voluntary Benefits Services in Connecticut
A comprehensive benefits package is essential to attracting and retaining the best talent. Job seekers today are looking for more than just a paycheck; they want to know that their employer cares about their well-being. You can offer your team members several benefits, including voluntary ones. Designing a benefits package can seem complex and time-consuming, but it doesn't have to be with the right help. Fortunately, Nesso Benefits in Connecticut can simplify the process.
The Nesso Group can provide your business with a comprehensive benefits package that will give your employees the coverage they require and deserve. Our experienced benefit experts will work with you to design a package that meets your business's and your employees' unique needs. With our voluntary benefits, you'll allow your team to pick and choose the supplementary coverage that works best for them. Schedule a consultation today; we'll connect you with one of our benefits advisors as soon as possible.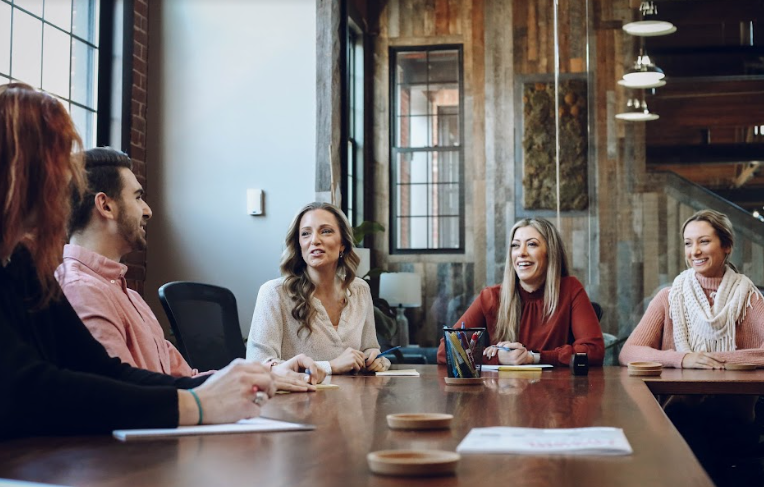 Understand Voluntary Benefits
Voluntary benefits are those offered over and above employer-provided benefits as part of an employee's total compensation package. They typically come at a minimum price to the employer, enabling them to offer their team members enhanced coverage at no additional cost. As their name suggests, these benefits are optional so that employees can select the most appropriate coverage for their unique situation. They can then pay for these benefits through pre-tax payroll deductions.
You won't have to worry about educating your employees on their benefits options; the Nesso Benefits team has you covered. We'll provide your employees with any necessary resources and guidance and explain how to make the most out of their coverage. If you don't feel like the standard package is enough to keep your team happy, our voluntary benefits can help fill in any gaps. With Nesso Benefits in Connecticut on your side, your team members will be more confident and secure in their employment.
Our Voluntary Benefits
Here are some of the voluntary benefits we offer in Connecticut:
Critical Illness Insurance
Critical illness insurance can be a valuable tool for individuals working for an employer for many years. Policyholders will be protected financially in the event of an illness. Some covered conditions include cancer, stroke, heart attack, and major organ transplants. How critical illness insurance works is that the policyholder will receive a lump-sum payment if they ever suffer from any of the listed illnesses. The amount will depend on your specific policy.
Accident Insurance
Accident insurance offers your employees the confidence they need if they ever suffer an accident while on the job. For example, suppose they suffer a broken bone or a concussion during a work-related task. In that case, the policy will cover part of their medical bills. They'll also receive a supplemental payment to compensate for any lost wages. With this coverage, your team members won't have to worry about unexpected out-of-pocket costs associated with a work-related injury.
Hospital Indemnity Insurance
Hospital indemnity insurance is designed to provide financial protection if your employee ever has to stay in a hospital or undergo an outpatient procedure. This coverage will pay out a predetermined amount for each overnight stay and any outpatient procedures they might require. It also provides coverage for additional expenses such as transportation costs, childcare expenses, and more. Healthcare costs in the US are some of the highest in the world, so offering our voluntary benefits in Connecticut can help reduce the financial burden on your employees.
Why You May Need Our Voluntary Benefits
The following is a list of reasons why you should consider working with the Nesso Group for your voluntary benefits:
They Offer Financial Protections
One of the most important aspects of having critical illness insurance is that it can offer individuals financial protection. If they've worked for a long time to provide for their family's future, the last thing they'd want is to lose those years of hard work due to an unexpected illness or accident.
They Provide Confidence
Having voluntary benefits can provide individuals and their families with confidence. When an unexpected accident or serious illness occurs, they'll know they have the necessary resources to provide for their family's future.
They Give Employees the Freedom to Choose
Voluntary benefits are the best way for individuals to choose the healthcare coverage they want for themselves and their families. For example, some individuals may highly value critical illness coverage due to a family history of cancer, while others may prefer accident insurance. Nesso Benefits allows individuals to customize their coverage according to their unique preferences.
They also Protect the Family in Case Of An Accident or Illness
These benefits can protect one's family in case of an accident or an illness that prevents them from working. Even when someone has a disability and can't work, the family can receive monetary compensation to continue living their lives as normally as possible.
They're Easy to Pay
Since team members pay for voluntary benefits through payroll deductions, it's easy for employees to keep track of their payments and take advantage of them. Plus, you can negotiate with them to determine the contribution and specific coverage amounts. This way, they get the protection they require at a cost they can afford.
They Can Help to Save Money
Before deciding to offer voluntary benefits, you should weigh the cost of the benefits you're paying against the cost of covering those same expenses out-of-pocket. You'll be able to see how that cost savings can add up in the long run. If some of your team members have dependents or special healthcare needs, the savings can be even more significant.
They Help to Protect Future Generations
It's crucial that those planning for their family's future have the right insurance for themselves and their loved ones. One great way to protect future generations is by taking advantage of voluntary benefits. Through these benefits, your employees' children, grandchildren, and other dependents can have a safer future.
They Relieve the Stress of a Serious Illness
If an illness or injury occurs to a team member, it can be challenging to deal with the stress that comes with a chronic condition. With our voluntary benefits, employees can take advantage of different types of coverage that can help them manage the cost of treatments, medication, and more. 
They Don't Have Complicated Hidden Clauses
At Nesso Benefits, we provide easy-to-understand insurance plans. We don't have hidden clauses or complicated terminology that can make it difficult for customers to understand what they're signing up for.
Your Employees can Get Them at Any Age
An individual doesn't need to be a certain age to purchase voluntary benefits. They can buy these benefits at any age, whether they're just starting their career or are closer to retirement. While age can affect the cost and coverage, they're still available to everyone.
They Help You Attract and Retain Top Talent
Voluntary benefits are great for recruiting and retaining top talent. They can show that you value your employees and care for their well-being. You'll build a solid corporate culture and attract the best professionals.
Our Process
Getting to Know You and Your Employees
Before we start the process, our team will get to know you and your employees. We'll ask questions about your company's needs, budget, goals, and objectives so that we can create a customized plan for you. We know there's no one-size-fits-all solution to employee benefits, so we'll work with you to find the right plan for your team. The better your information, the more accurate our strategy will be.
Creating a Plan that Works for You
Once we understand what you're looking for in a voluntary benefits package, our team of experts can create a comprehensive plan that meets your needs. We'll look at all the available options from our partners and recommend the best coverage for you. We'll also consider any existing plans you may have and work with your team to get the most out of them.
Implementing the Plan and Providing Ongoing Support
After creating a plan that works for both parties, our team will help implement it without disrupting your operations. We may provide additional support services to help get your employees accustomed to the new plan. On top of that, our team will be here for any questions or issues you may have.
Prioritize
Health and Benefits
in Connecticut
At Nesso Benefits, we pride ourselves on our commitment to customer satisfaction. Our team is always available to assist if you need guidance in choosing the right coverage or understanding your policy. We also offer a wide range of resources and tools to help you make an informed decision about your voluntary benefits. By working with us, you know you'll get the protection you require at a cost that fits within your budget. 
We provide opportunities for many types of plans, such as large group health benefits, small group health benefits, executive group health benefits, group dental, group vision, and more. Because we carry relationships with multiple carriers, you can trust us to find the plan and coverage that makes the most sense for you. Get in touch with the Nesso Group today, and let us help guarantee that your team members are ready for any situation they may face.