Nesso Accounting Offers Payroll Processing in Plantsville, CT
If you have at least one employee in your business, you need payroll processing; this also applies if you hire subcontractors or independent contractors. And as your company grows, so do your payroll needs. There may be a point where your HR department can no longer handle this task in-house, especially considering their many other responsibilities. That's where outsourcing your payroll to a third-party provider can be the best solution.
At Nesso Accounting, we're a team of professional accountants in Plantsville, CT, committed to providing businesses with reliable and comprehensive payroll processing solutions. We have years of experience in the industry and have what it takes to manage your payroll. Whether you're a small business or an enterprise, we'll be with you every step of the way. Fill out our form today; we'll connect you with one of our specialists as soon as possible. With Nesso Accounting, you can take your business accounting to the next level.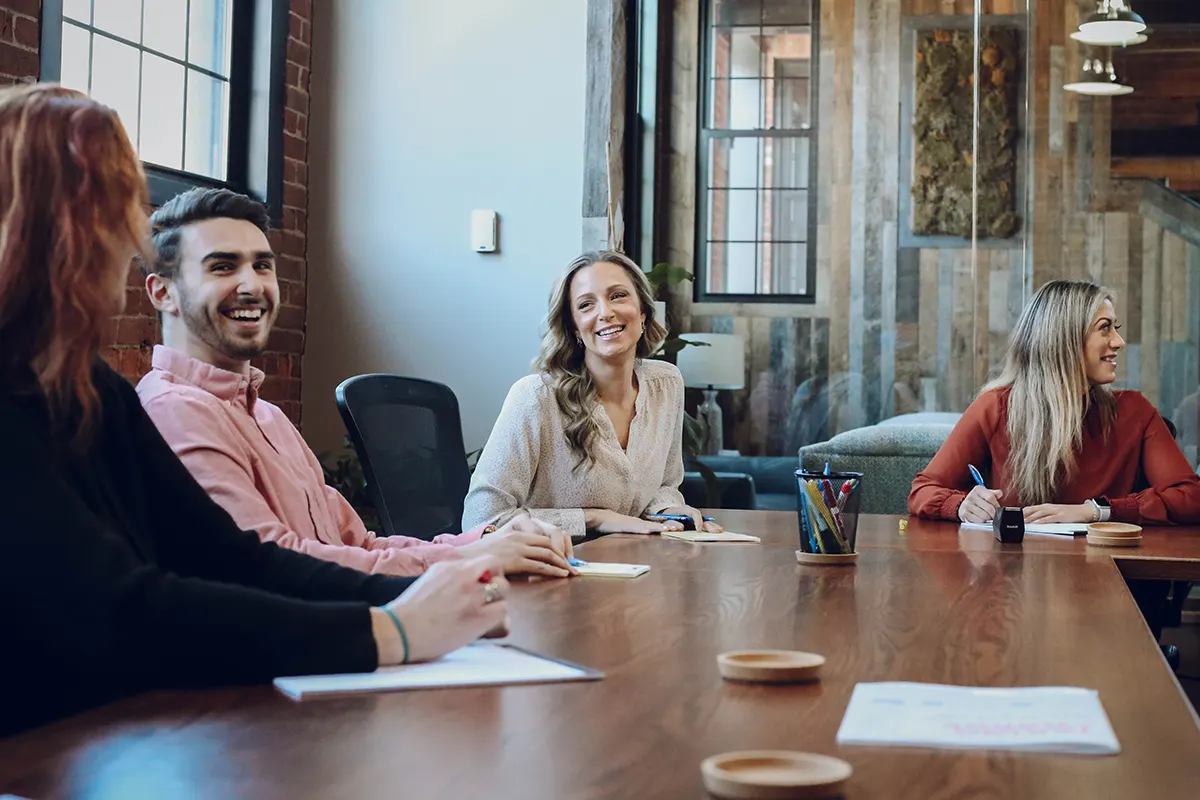 What's a Payroll Service Provider, and Who Can Benefit from It?
A payroll service provider is a company that specializes in calculating and processing payroll. This task involves calculating employee wages, taxes, and deductions and then delivering payments through direct deposit or paper checks. However, these financial consultants can handle many other tasks for employers, such as creating reports, offering HR advice, and managing employee benefits programs.
Here are some of the businesses that can benefit from payroll processing in Plantsville:
Small business owners who lack the time and resources to maintain an efficient payroll system

Medium-sized businesses who want help managing their financial records

Large corporations who need to outsource some of their payroll functions to a third-party provider

Nonprofits, churches, schools, and other organizations that require accurate financial record keeping
Ultimately, every company must compensate their team members correctly and timely, so you can't go wrong by outsourcing payroll services. Instead, you'll be able to enjoy several benefits, which we'll discuss in more detail below.
What Are the Benefits of Outsourcing Payroll?
When managing payroll, business owners and entrepreneurs face different challenges. Accurately calculating wages and taxes, filing payroll taxes on time, and ensuring compliance with government regulations can be time-consuming and complex. Fortunately, outsourcing payroll can help alleviate these challenges.
Time Savings
One of the primary benefits of outsourcing payroll is time savings. Instead of manually calculating, processing, and delivering paychecks, employers can outsource the entire process to a reputable payroll service provider. This way, companies can free up valuable time and resources to use in other business areas.
Improved Accuracy
Another major benefit of outsourcing payroll is improved accuracy. Payroll service providers have the expertise and resources to guarantee that all payroll is calculated and processed accurately. As a result, the company can minimize errors and pay their team members the correct amount on time.
Enhanced Security
Outsourcing payroll can also help to enhance security. Payroll service providers use advanced encryption technologies to protect employee data and financial information. This technology protects employers from potential data breaches and other security threats.
Compliance
Managing payroll effectively requires attention to detail and diligence when following federal guidelines for taxation and other rules set by the IRS. If you don't handle these processes correctly, your business can face severe penalties from the government or other regulatory bodies. Luckily, payroll service providers are well-versed in the latest laws and regulations, so having them as your partner is a great way to remain compliant.
Cost Savings
Outsourcing payroll can also allow employers to save money. By outsourcing payroll, employers can reduce the cost of hiring and training payroll staff and the cost of payroll software and other payroll-related expenses.
Things You Should Look For in a Payroll Processing Provider
When considering a payroll service provider in Plantsville, there are several factors you should consider. Here are some of the most important ones:
Expertise and Experience.

As we mentioned, payroll processing is complex, so you should choose a company with knowledge and experience in accounting. Ask about their qualifications, the size of their team, and how long they've been in business.
A Good Reputation.

Ensure your provider has a good reputation among its customers and the community. You can do this by reading online reviews.
Flexible Services.

Look for a company that offers flexible services such as direct deposit, paper checks, or other payment options to meet your needs.
Security Measures.

The provider should have adequate security measures to protect your data and financial information. Ask about their encryption technologies and data backups.
Cost-Effectiveness.

You shouldn't just choose the company with the lowest prices. Instead, a provider that can give you good value for your money should be your top choice.
How Nesso Accounting's Payroll Processing Works
If you're looking for an experienced and reliable payroll service provider in Plantsville, CT, Nesso Accounting is here to help. When you team up with us, we'll have an initial consultation to better understand your business and its goals. This step is critical because no two businesses are alike and require unique solutions. Therefore, our plan proposal will be more tailored to your company's requirements as you share more information. You can also use this opportunity to ask us any questions about our service; we'll happily answer them.
After we've gathered all the necessary data, we'll develop a comprehensive plan proposal and present it to you. This plan will outline all the services we have to offer based on your situation. We'll also give you all the details about pricing and timeline so you can make an informed decision. Once you approve the proposal, we'll start working on it immediately. Our financial consultants in Plantsville will proactively monitor your payroll and update you with progress reports as needed. We'll be ready to assist if any challenge arises and the plan requires adjustments.
Our Different Payroll Services
Tax Payroll
As we mentioned, payroll processing involves calculating and withholding taxes from employee payments. This task can be challenging to manage by yourself, as the process is complicated, and you must comply with all relevant tax laws. With Nesso Accounting's automated payroll services, you don't have to worry about this because we'll handle it for you. You can choose between our accurate and professionally printed checks or free direct deposits.
Easy Reporting
Nesso Accounting provides worry-free IRS and state tax reporting and EFTPS tax deposits. Our user-friendly monthly, quarterly, and annual payroll tax reports, including 941, 940, W-2, W-3, and 1099 forms, make meeting your tax reporting requirements easy. We guarantee accurate filing and payment of all relevant taxes.
HR Tools
We understand the importance of managing your team member information securely and efficiently. We offer various HR tools that simplify organizing personnel files, tracking vacation/sick time, creating workflows, and more. Our software is user-friendly, so your staff will find it easy to use. If you require training for the system, our team of experts can set up personalized training sessions to help them get started. We want to give you the necessary resources to ensure your HR operations run smoothly.
Custom Payroll Reports
Sometimes, you may require custom payroll reports for internal or external use. Regardless of the reason, Nesso Accounting can generate detailed reports that meet your needs and expectations. We can help you prepare for Worker's Compensation Audits, Unemployment Claims, Social Security Audits, Child Support Audits, and more. We also offer assistance with Federal and State registration forms.
Our Mission at the Nesso Group
Building Healthier Workplaces and Financial Lives
At the Nesso Group, we're passionate about helping business owners and individuals with their payroll, taxes, and financial lives. Our mission is to empower people to confidently manage their finances by providing reliable, accurate financial services in Plantsville, CT. We strive to create a healthier workplace environment by taking unnecessary stress off your shoulders.
Growing on Each Pillar of Life while Serving Others
We believe in investing in our team, clients, and community. We promise to prioritize the quality of life for ourselves and the people we serve by providing an efficient, reliable service that will have a lasting positive impact. Years of experience have taught us that caring for people isn't only a sound business practice—it's also the right thing to do.
An Ecosystem of Services to Better Serve Clients
At the Nesso Group, we're confident in providing a comprehensive solution for all your needs. Our areas of expertise go beyond payroll and tax preparation; we offer an ecosystem of financial services to companies and individuals in Plantsville, CT. You won't have to go from one place to another to get what you're looking for—we've got it all in one place.
Let Our Professional Accountants in Plantsville Handle Your Payroll
At Nesso Accounting, we're committed to providing our Plantsville clients with the highest service and professionalism. We strive to be a trusted partner to our clients and will work hard to ensure you have the financial and insurance solutions you require to succeed. By outsourcing payroll processing to Nesso Accounting, businesses can focus on other operations while keeping their payroll compliant with all applicable laws and regulations. Contact us today to learn more about our services and how we can help you manage your payroll more efficiently. Our team will be happy to work with you.