Nesso Accounting Offers Outsourced CFO Services in Connecticut
Not only large companies need chief financial officers (CFOs) and accountants. No matter how large or small, every company may use the expertise of a professional chief financial officer. The role of the CFO is primarily operational. It's who analyzes the figures and recommends ways to maximize efficiency and profits as the business expands.
At Nesso Accounting, we're a full-service accounting firm in Connecticut. We've served many businesses in the state, and we're confident we can help yours too. Our broad range of solutions includes outsourced CFO services. We can provide a virtual CFO who will work closely with your business to develop a strategy that meets your goals and objectives. Thanks to our knowledge of relevant laws and regulations, we guarantee you stay compliant and provide superior guidance and advice. Fill out our form today to schedule a consultation. We'll connect you with one of our experts as soon as possible.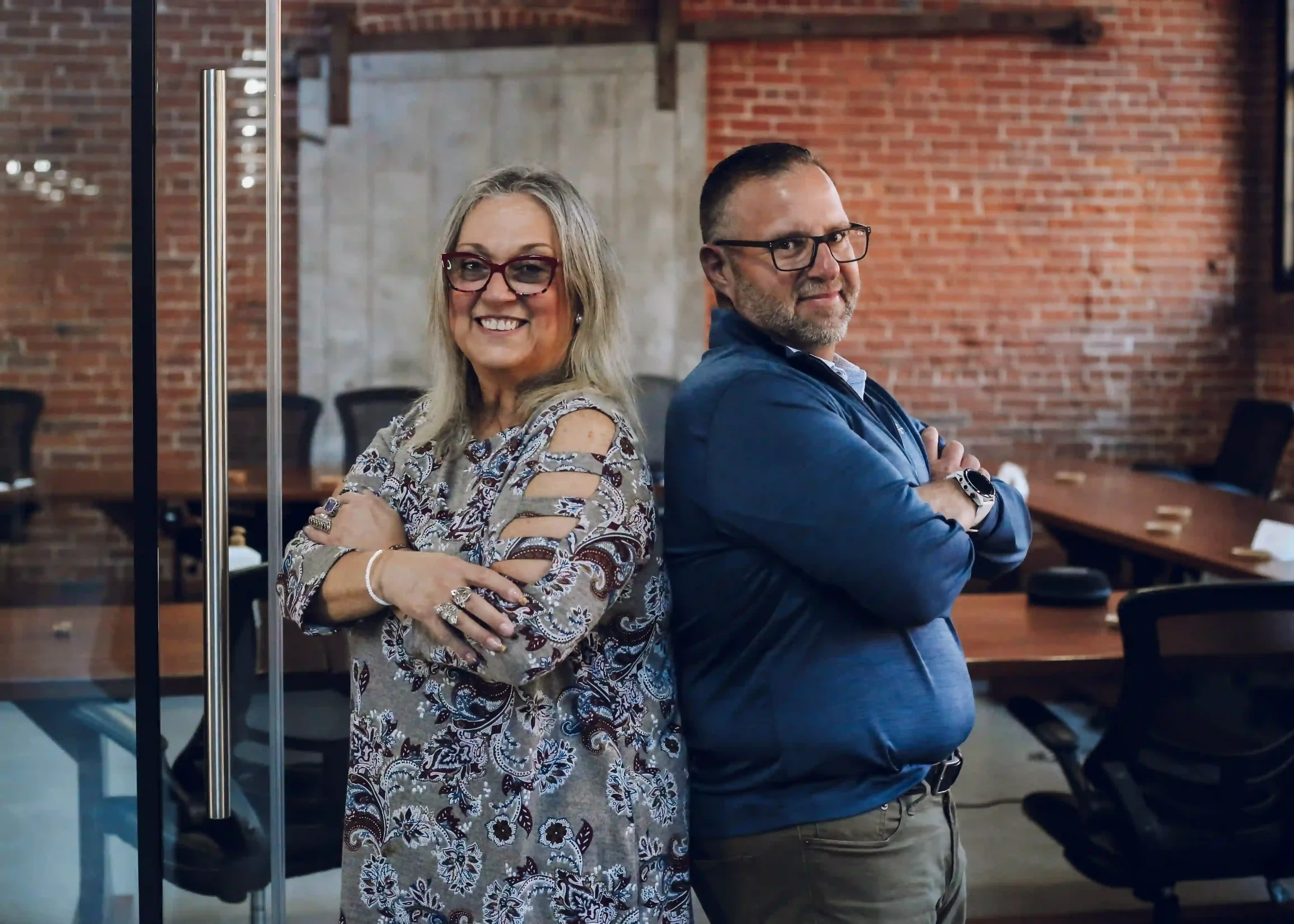 Understand Our CFO Services
The CFO is one of the "C-suite" managers, a designation for the top-level management of a company. This category includes the CFO, COO, CEO, and CIO. The CFO's job is to analyze the business's financials and suggest cost-saving measures or ways to increase profits. They're also responsible for monitoring cash flow and financial planning.
At Nesso Accounting, we specialize in providing outsourced CFO services to Connecticut businesses. We'll provide a detailed financial review of your company's finances and recommendations to improve them. We can assist you in preparing budget forecasts and devising a plan to increase profits. Other tasks we can help you with include tax compliance, setting up an accounting system, and more. No matter your financial needs, we have the expertise to help.
How Do Our CFOs Work?
To rise to the position of CFO, you need an in-depth understanding of the financials and operations of your business. Experience in investment banking, accounting, or analysis is also beneficial. Position holders have substantial involvement in the firm's capital structure, investments, and the management of revenues and expenses. That's why, when you hire us for outsourced CFO services, you can trust that you're in capable hands.
Our CFOs understand the unique needs of Connecticut businesses and are well-versed in the relevant laws and regulations. They'll collaborate with other accounting team members to create a strategy tailored to your company's goals. Our CFOs will also provide staff training, guidance, mentoring, and advice. Overall, they can play an essential role in the success of your business.
Qualities of Our CFO Services
Controllership
As part of their controllership responsibilities, the CFO must promptly compile and report on the company's financial history. The company's analysts, employees, shareholders, creditors, and other members of management all depend on this data being correct and up-to-date. A lot of important decisions rely on the CFO's reports. Therefore, we prioritize accuracy and timeliness to ensure everything is up to the highest standards.
Taxes and Levies
The CFO is accountable for the state of the firm's finances. They must help to make choices about the investment of corporate funds while keeping taxation and other levies in mind. The CFO is also responsible for the organization's capital structure, which includes figuring out the optimal proportions of debt, stock, and cash from other sources. If they do this correctly, it can help to increase profits and minimize risk. At Nesso Accounting, we'll address all your taxation and levy needs.
Planning for the Economy and the Future
A CFO plays a pivotal role in a company's future growth potential and overseeing its past and present financial conditions. Their job is to assess the health of an organization and make recommendations for improving weak areas.
For instance, the CFO of a car manufacturer needs to know which variants are the most profitable so that the firm can invest more resources there in the future. This part of a CFO's job is economic predicting and analysis or attempting to foretell what would be most beneficial for the firm's future growth. With our CFO services, you can move forward more confidently, knowing that we always consider your long-term goals.
Why Should You Get Our Outsourced CFO Services?
When a firm needs to get a handle on its financial situation, it turns to its CFO. If you're a business owner or entrepreneur, you must know the importance of having a CFO. Although some companies may engage in-house CFOs, working with an outside firm to handle financial management can provide exceptional advantages.
The issue is that finding and hiring a CFO may be difficult and time-consuming, time that you could spend managing and running the firm. However, this is where our virtual CFO services come in. You can easily enjoy a CFO's benefits if you outsource the role to Nesso Accounting. Outsourcing your CFO services to us will provide you with a range of advantages compared to in-house CFO, including: 
Prevent Overspending:

Hiring a CFO to manage your finances in-house is an expensive endeavor, as you'll need to pay the CFO's salary, bonuses, and other benefits. However, with our outsourced services, you can avoid these costs while enjoying superior expertise and support.

Access To Expertise:

Our CFOs are experts in the field of financial management and have a wealth of knowledge about the laws, regulations, and best practices for your business. With our services, you don't need to worry about finding someone with the necessary knowledge; that's what we're here for.

Flexibility:

With our virtual CFO services, you can enjoy a flexible approach to your finances. We offer tailored solutions designed to meet your business's needs, and we can adjust them as conditions change. This way, you can focus on running the firm and responding quickly to opportunities for growth and success.

Scalability:

Your business may require more financial support during busy periods or for specific projects. Our services allow you to scale up and down without worrying about unnecessary costs.

Security:

You can rest assured that your financial data is secure with us. We use the latest security measures and encryption techniques to maintain the confidentiality of your information.
An outsourced CFO is your best choice if you don't require a full-time CFO but could benefit from one for a few hours each month. At Nesso Accounting, we guarantee that you remain in control of every aspect of your finances while providing expert advice and guidance.
What Our CFO Services Include
One on One Meeting
Nesso Accounting's CFOs offer one-on-one meetings with businesses in Connecticut. We strongly believe that personalized service is the key to success and will work closely with you to develop the best strategy for your company.
Online Classes on Demand
We also provide online classes on demand to help you understand complex financial concepts and better grasp your business's finances. We design our sessions to be engaging, informative, and easy to comprehend. They're ideal for professionals who want to improve their skills but don't have the time or resources to attend in-person courses.
Project Based Support
We can provide short-term services tailored to your needs if you have a project requiring an experienced CFO's expertise. We'll equip you with the tools and advice necessary for successful completion.
Benefits of Having a CFO from Nesso Accounting
Reporting Accuracy
When it comes to accounting, tax preparation, and reporting of any kind, precision is of the utmost importance. All businesses, regardless of size, should be meticulous in their financial statements. Fortunately, our CFOs have extensive knowledge and experience in preparing accurate financial statements for businesses of all sizes. 
Improved Cash Flow Management
Cash flow is the lifeblood of any business, so effective cash flow management is necessary. With a CFO from Nesso Accounting, you can get an insight into your company's current liquidity and optimize how it handles money. We'll provide you with reliable data and suggest strategies to help increase cash flow while controlling costs.
Better Budgeting Strategies
Having a clear budget allows you to set goals and measure progress toward achieving them. A well-defined budget gives you control over finances. It helps ensure that resources are allocated according to their importance to the firm's operations. Our CFOs can provide budgeting assistance and keep you on track to pursue your goals.
Tax Planning & Preparation
No business can operate without being compliant with tax laws. Our CFOs are tax planning and preparation experts, so you won't have to worry about making costly mistakes or paying excessive taxes. We'll work with you to develop a tax strategy and arrange for timely filing.
Streamline Operations
Our CFOs can help you create efficient systems for recording financial data and analyzing it to identify trends and make better-informed decisions. Since you're probably used to your current processes, an independent, objective review of your operations can bring fresh, valuable insight.
Get in Touch with Nesso Accounting Today for Superior Quality Services
At Nesso Accounting, we understand that you're busy running your company. Whether large or small, our experts are experienced and knowledgeable to handle all your accounting needs, including tax preparation, bookkeeping, and more. Our team is committed to providing the highest quality solutions to ensure only positive experiences. Contact the Nesso Group today to learn more about our accounting services and start building a solid financial foundation for your company.