Nesso Accounting Offers Business Application Identification in Plantsville, CT
As you probably know, running a business is much more complicated these days than it used to be, thanks to all of the innovations within the digital sphere. Nonetheless, this also means more services and solutions to be taken advantage of if you understand their significance. These services can make running your business more cost-effective and less time-consuming while helping you to increase your business income.
Business application identification lets you determine which services would benefit you the most. It's even more effective when the same company provides these services since it helps to keep things simple. Using this strategy, you can increase your revenue flow while cutting expenses for greater profits.
Since business application identification can be difficult to perform independently, seeking professional help is a good idea to make the process easier. If you require top-notch digital consulting services in Plantsville, CT, Nesso Accounting is your best solution. Our team of experts has years of experience in the industry, and they will provide you with the best possible advice and support.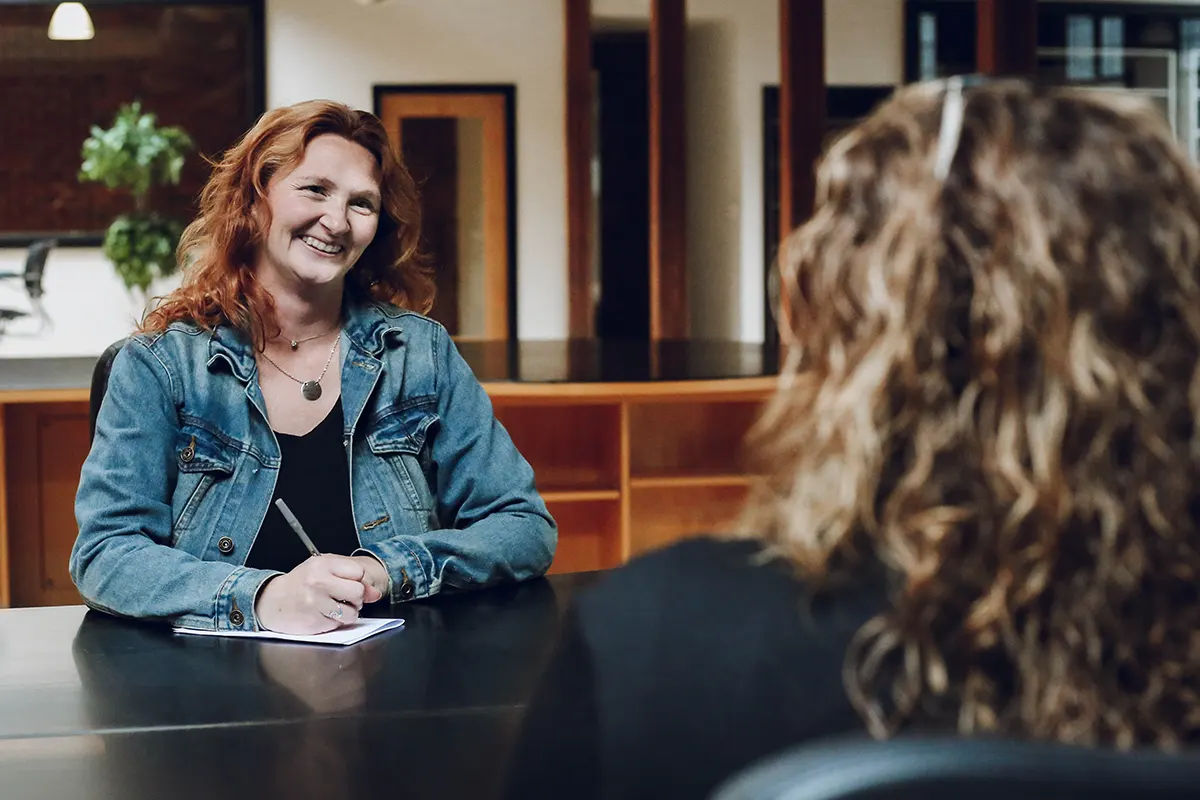 What Are Digital Advisory Services?
Digital advisory services are designed to help you with application identification. For example, knowing where to start may be difficult if you want to improve various digital aspects, like workflow, network infrastructure, and cybersecurity. Instead of figuring it out independently, consider hiring a digital advisory firm to help you understand the best way to implement solutions for your specific digital needs.
Why Are Digital Advisory Services Important?
There are many reasons that digital advisory services are essential, but compatibility is one of the most well-known. Haphazardly implementing digital solutions can lead to compatibility issues that waste time and money. In some cases, these compatibility issues are purely technical. An example of this would be installing new accounting software that doesn't work well with your existing digital infrastructure. As a result, you might face delays in workflow and cause more problems than it's worth. Given how specific digital solutions work, the chances of this happening are much higher than you may think.
To avoid these problems, Nesso Accounting will identify specific goals and digital solutions and ensure they work together as a cohesive unit. We offer a broad range of services, both digital and financial. By taking this approach, we can provide you with comprehensive solutions specifically designed to be compatible with one another.
About Infrastructure Services and Solutions
Your IT infrastructure is the platform on which the digital side of your business runs; you can think of it as the skeleton of your business. Problems can arise when new technology needs to be incorporated into this infrastructure because compatibility issues may arise, as previously mentioned. The good news is that infrastructure services and solutions can overcome this problem.
In many cases, finding solutions to infrastructure problems means moving from a purely hardware-based infrastructure to a more software-based one. This shift leads to a digital infrastructure that can monitor itself, predict and respond to future business needs, and automatically protect itself from cybersecurity threats.
Here's a list of several solutions that infrastructure services can provide:
Accounting and tax management services

Modernized digital workplace

Streamlined network

Simplified database platform

Healthy digital workplace

Cloud infrastructure managed service

Cloud and infrastructure security

Improved service management

Cloud-based datacenter
Updating your infrastructure will enhance virtually all aspects of business operations done in-house. It can also help you to streamline interactions with third-party services by providing better scheduling, invoicing, and more.
Understanding Cybersecurity
Cybersecurity is a multi-faceted digital security system that protects your network at the workplace and in the servers where your cloud exists. In most cases, the cloud will have cybersecurity systems that you won't have to worry about; however, the network at your workplace can be more vulnerable.
One type of workplace cybersecurity threat is phishing. Phishing is when a cybercriminal attempts to trick someone into giving up their password or other sensitive information. If one of your employees gets tricked by this scam, they could crack open your entire workplace network. As a result, it would be left vulnerable to cyber criminals.
Phishing is just one of the many cybersecurity threats to which your workplace is vulnerable. The good news is that there are cybersecurity and digital forensics systems that can help minimize or eliminate these threats and create a safer workplace.
What's Digital Forensics?
Digital forensics is a process that involves uncovering and interpreting data on your network concerning cybersecurity. In other words, it checks to see if there has been a cybersecurity breach, and if there has been, it will work to determine what happened. This rapid response system allows you to react quickly to cybersecurity threats, minimize the damage, and prevent them from happening again.
Nesso Group – Comprehensive Digital and Financial Solutions for Your Business
One of the most important aspects of improving your digital network is compatibility. We touched on this earlier, but it can't be stressed enough how important it is that all of your digital solutions work together. If there are compatibility issues, it can disrupt workflow and create cybersecurity vulnerabilities.
Fortunately, Nesso Accounting provides your business with digital services that all work together to help you save time and money and increase your cybersecurity. Let's discuss our services and how we deliver positive transformational change and associated business value.
Business Application Identification
Nesso Accounting provides business application identification services in Plantsville and beyond. This service helps determine which digital solutions will best work toward your business goals and maximize your income. What's great is that you can find all these solutions under the Nesso Group's roof. Our team can help you with everything you require, making us your go-to source for digital and financial solutions in Plantsville.
Digital Advisory Services
In addition to offering business application identification services, Nesso Group also provides digital advisory services in Plantsville. This consulting service can tie everything together and allow you to integrate your digital needs as a cohesive whole. With our help, you can balance cost-effectiveness and scalability.
Infrastructure Services and Solutions
Getting digital and financial solutions in Plantsville that work together begins with your infrastructure. At Nesso Accounting, we understand this and are prepared to help you create or modify your infrastructure so that it's the perfect platform for all your digital needs. By embracing software-driven solutions, all the pieces will fall into place to create a streamlined and more efficient workplace network for your business.
Strategic Consulting
Nesso Accounting takes pride in being Plantsville's most reliable digital consulting service. We understand that you can't throw digital solutions together haphazardly. Instead, we work with you to determine which solutions and systems are best, how they will fit your existing network, and what changes will benefit your business. This comprehensive approach to digital strategy allows us to give you superior insight into what is best for your business.
Cyber Security and Digital Forensics
You can never be too careful regarding cyber security and digital forensics. Therefore, we also incorporate these facets into our strategic consulting services. Predicting what threats may arise and how to counter them will allow your business to thrive without the danger of cybersecurity risks hanging over your head.
We Stand for Our Vision and Values
As part of the Nesso Group, we stand for our values. We're committed to long-term visions and want to create an ecosystem of services that provide the latest technology, knowledge, and expertise.
Our Vision
At the Nesso Group, we're a team of proficient finance and insurance experts who have joined forces to curate an array of services you can easily access. We're the one-stop shop for all your financial needs. By taking a holistic approach to your business operations, our knowledgeable team will help you understand where you are today. That way, we can build an individualized plan to guide you toward pursuing the future of your dreams. Our dynamic professionals have the expertise to provide integrated solutions tailored to your needs.
The Values that Make Us Different
Dedication:

At Nesso Accounting, our clients always come first. We take pride in working hard to ensure their financial needs are met efficiently and accurately.

Integrity:

We realize the importance of trust in financial matters. That's why we prioritize honesty and ethical practices in all aspects of our work.

Commitment:

As an experienced and knowledgeable team, we strive to provide the highest level of service that puts our client's interests first.

Innovation:

We strive to stay ahead of the curve regarding digital trends and technology. This allows us to provide cutting-edge solutions that will take your business operations to the next level.
Get the Most out of Digital Solutions with Nesso Accounting
At Nesso Accounting, we're ready to help you transform, optimize, and execute your digital strategy with our business application identification. As your go-to digital advisory service, we're eager to help you integrate digital and financial solutions that will help you grow your business. Our track record of success is a testament to our commitment to excellence and customer satisfaction. We're confident we can meet your digital expectations, setting you up for long-term success.  
Contact us for more information on how we can help you maximize your business income through business application identification services in Plantsville. We look forward to working with you!