Navigate & Stay Protected with Boat Insurance
Are you ready to sail on the open seas with your new boat? Before you point the bow of your boat in the direction of adventure and excitement, there is an important task that needs to be addressed: boat insurance. At Nesso Insurance, we offer comprehensive coverage for boats and their related liability, so you can relax and enjoy your time on the water.
Our Boat Owner's Insurance in Milldale offers protection against potential liability and damages that may occur while operating your boat or personal watercraft. Our agents have years of experience in the insurance industry. They will find you the best coverage and quotes according to your needs, expectations, and budget.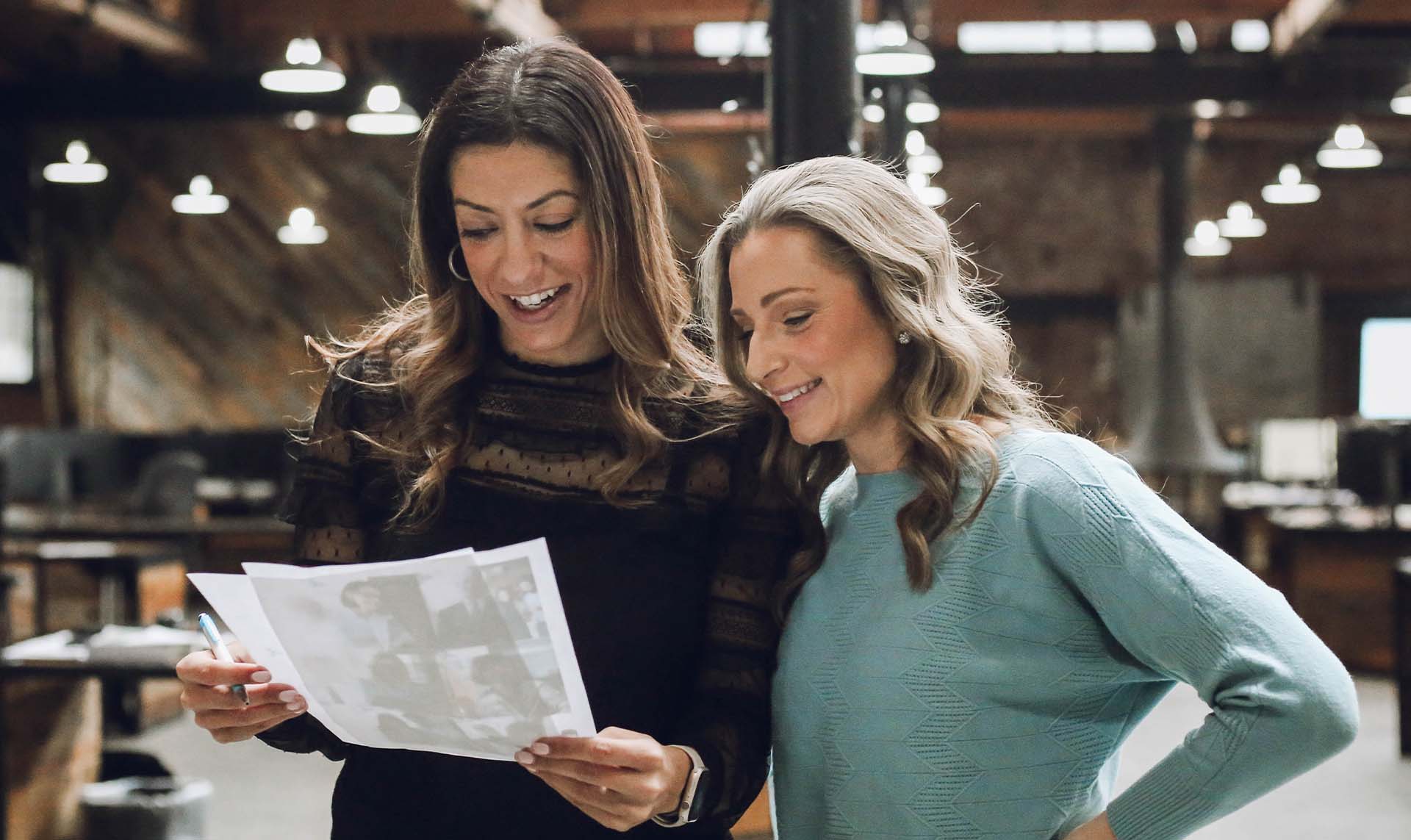 Discover Boat Owners Insurance
What Is Boat Insurance?
Boat owner's insurance is similar to auto insurance. It protects you as the owner from claims relating to the physical damage of your watercraft or injuries or death caused in its operation.
Key Takeaways About Our Boat Insurance
It protects boat owners

This insurance protects against loss, damage, or theft of the boat and its contents. In addition, it safeguards you from any physical harm to the boat

Boat owners' insurance policies often do not provide coverage for items such as the cost of towing a boat if it is damaged while at sea
Let Us Explain How Boat Insurance Works
Like other forms of insurance, boat owners' insurance is grounded in the same underlying principles:
For a monthly fee, an insurance company will take on the responsibility of covering any risks with owning or operating a boat. These may include physical damage to the boat, theft of items onboard, or even injury/death liability for its passengers and other parties. Boat owners' insurance protects you from potential losses associated with your watercraft adventures.
Can You Apply it to Any Kind of Boat?
You can purchase boat owners' insurance to protect your yacht, sailboat, or houseboat at any point in time. The coverage provided is customized for the value of your watercraft and expected usage so that you are always covered. These are the kinds of boats or watercraft you can insure with our boat insurance:
Yachts

Sailboats

Houseboats

Motorboats

Fishing boats

Personal watercraft (jet skis, etc.)
Types Of Coverage
Liability Coverage
Getting sued for liability is something no boat owner wants to go through, yet you must face the fact that accidents do happen. As a boat owner, you must understand your legal duties in case someone gets hurt while onboard. Host liability coverage safeguards you against potential lawsuits and associated costs related to a mishap.
Comprehensive and Collision Coverage
Purchasing Insurance Solutions in Milldale for your boat, motor, equipment, and trailer is an investment that offers you financial protection in case of damage from a covered event. You get to select the deductible amount, which makes you feel secure paying out-of-pocket when such a situation arises. With comprehensive coverage, replacing or repairing these items won't be much of a challenge anymore.
Uninsured Boater Coverage
You could be held personally accountable for any accidents or harm sustained without the necessary insurance coverage when operating your boat. Uninsured boater protection guarantees that an insurer will assist if you are in a collision with someone who does not have adequate finances to cover losses. This coverage is crucial for keeping yourself and others safe on your watercraft.
Custom Policies
At Nesso Insurance, we know that each boat is unique, which is why we provide customized insurance policies for power boaters, sailors, and commercial fishermen. Our team is eager to work closely with you to ensure your boat has the comprehensive coverage it deserves. With our custom-tailored approach, you can be confident knowing your boat will remain safe on the open waters.
Coverage Limitations
While boat insurance is very comprehensive, it does have certain exclusions. These exclusions generally include the following:
Loss caused by wear and tear

Gradual deterioration

Weathering, insects, mold, animals, and also effects that marine life may cause

Some plans also do not include damages such as scratches, marring, blistering damage, or manufacturer's defects.
Steps to File a Claim in Case of an Incident
STEP 1. Contact the boat insurance company immediately after the accident and provide them with all necessary information, such as the date, time, location of the incident, and a description of the damages.
STEP 2. Take pictures of any visible damage to your boat and any other property involved in the incident. Collect contact information from witnesses present during the accident, as these may be important for your claim investigation.
STEP 3. Gather all necessary documentation such as repair estimates, bills or invoices for payment of services or parts related to the repair of your boat, and receipts for any items you had to purchase due to loss or damage caused by accident.
STEP 4. Contact your boat insurance company again to inform them that you have collected all necessary documentation so they can begin working on your claim. They will likely assign an adjuster to review it and determine whether you are eligible for a payout.
STEP 5. Have a conversation with your assigned adjuster, where they will ask questions about what happened during the accident. Review all submitted documents to assess damages and estimate how much money you are eligible for in terms of coverage under their policy.
STEP 6. You should also provide an itemized list of any personal belongings that were lost or damaged, in addition to detailing how much it would cost to replace them if needed. This way, they can include that amount in their calculation when determining your payout coverage amount.
STEP 7. After everything is reviewed and approved by both parties, the insurance company will issue a check which you can use to cover repairs and/or replacements incurred due to losses from the accident, which was covered under their policy agreement with you.
We Have the Best Commercial Boat Insurance Policies
We have multiple boat insurance policies you can choose from. However, here are our top best sellers:
All-State:
Allstate offers boat coverage starting at about $25 per month, and you can apply for a discount. This policy includes:
Watercraft liability coverage

Property coverage

Repair costs

Medical payments

Uninsured watercraft coverage

Additional equipment and personal effects

Trailer coverage

Emergency services

Agreed value
Progressive:
Progressive is known as cost-effective boat insurance. Rates can go as low as $100 per year, and it has a wide array of coverage. This includes:
Bodily injury and property damage liability

Comprehensive coverage

Collision coverage

Uninsured/underinsured boater

Medical payments

Propulsion Plus mechanical breakdown coverage

Sign & Glide on-water towing

Fishing equipment or carry-on items

Water sports injury coverage

Fuel spills and wreckage removal

Roadside assistance and trip interruption

Full replacement cost
Nationwide:
If you're looking to bundle your policies, Nationwide is the one to choose. It offers lots of options for boat insurance coverage, including:
Bodily injury and property damage liability

Collision coverage

Comprehensive coverage

Uninsured/underinsured boater

Medical payments coverage

Roadside assistance

On-water boat towing and labor

Fishing equipment insurance

Personal effects insurance
Nesso Insurance: Experienced Insurance Advisors
Nesso Insurance is one of the leading insurance advisory firms in Milldale, CT. We are agents with years of experience providing comprehensive boat insurance policies to power boaters, sailors, and commercial fishermen. Our experienced insurance advisors will work closely with you to tailor a policy that meets your specific needs and budget.
Our Story
For more than 30 years, experienced professionals from the insurance and benefits industry have come together to build what is now Nesso Insurance Company in Milldale. In the last five years, as our growth exceeded even our expectations, we felt it was the perfect time to take all of the talent, knowledge, and experience we had now amassed and turn it into something greater.
In 2022, thanks to a shared vision fed by common values, Nesso Insurance came into existence, providing unparalleled service for clients across the country. We're so proud of this journey that shows that anything is possible when excellence meets ambition.
What We Do
At Nesso Insurance, we bring our knowledge and expertise to provide you with the best-tailored options. We understand how important it is to trust the advice you receive while looking for insurance, which is why our advisors are committed to helping you access the coverage that best fits your lifestyle.
Our dedication and passion for service make us stand apart from other providers – when it comes to your needs, we strive to provide the utmost care and peace of mind. With Nesso Insurance, you can trust that your loved ones will be protected with a customized plan in an emergency.
Go For A Sail Without Any Concerns With The Nesso Solution
At Nesso Insurance, our commitment to providing tailored coverage has made us the go-to provider for boat insurance in Milldale, CT. Our policies are designed to provide extensive protection and are crafted with your needs in mind.
We understand that your needs might change, so we offer flexible coverage and convenient payment options. Our advisors will help you find the perfect policy for your needs, no matter the size of your boat, from a small to a luxury yacht. Contact us today and get back in the water without any concerns with our Insurance Agency in Milldale. Our knowledgeable team is ready to provide comprehensive coverage that fits your budget and lifestyle.