Get Your Car Insured in Milldale with Nesso Group

Driving without auto insurance is like carrying your phone around without a protective case; it's always exposed to non-refundable damage. If you're in the market for Auto Insurance in Milldale, look no further than Nesso Insurance. Our agents have the insight and expertise needed to help you find an insurance plan that truly fits your needs- at an affordable rate. 
Worried about making sure all of your items are adequately covered? Nesso Insurance supports you with coverable damages and medically necessary treatments after an accident. Let us provide the confidence of knowing that your vehicle is secure and protected at every turn. Your ultimate Insurance Solutions in Milldale are at one place only: Nesso Insurance.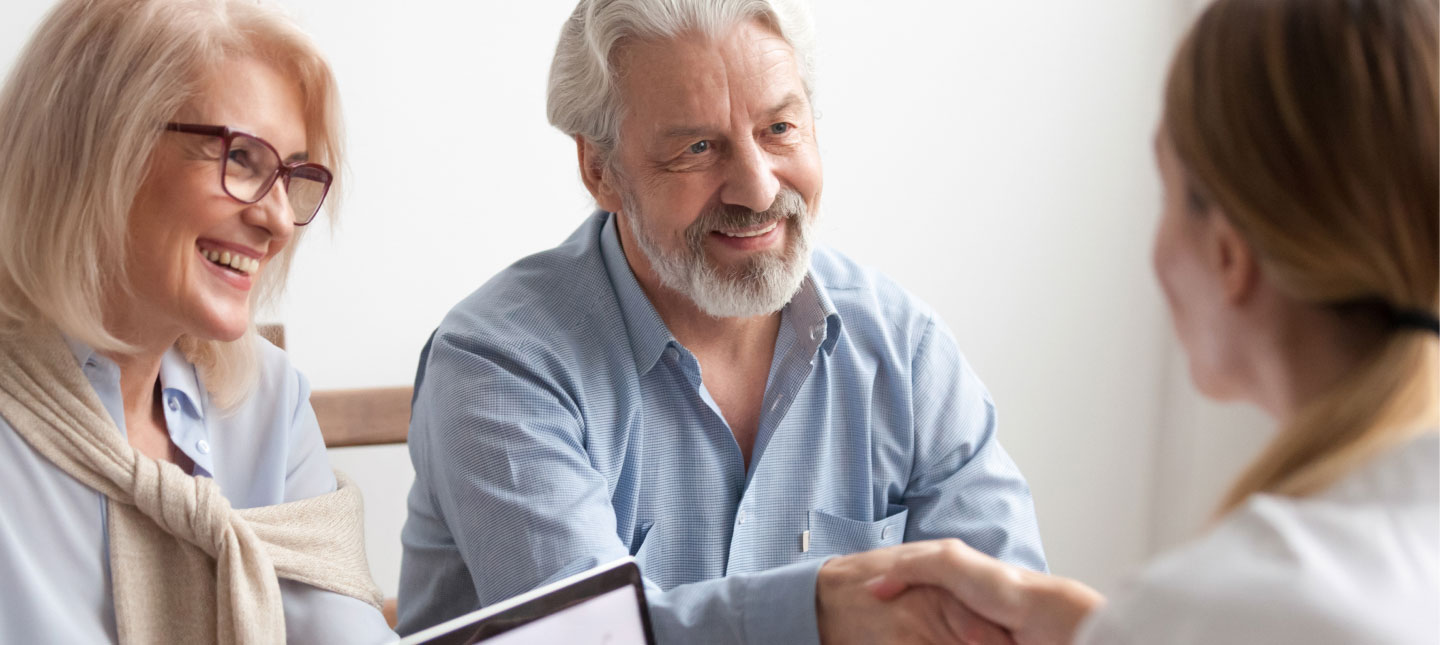 Car Insurance: Stay Protected from Financial Loss
At Nesso Insurance, we care about you making well-informed decisions, which is why our experts take the time to walk you through definitions and facts you should know before purchasing your auto insurance with us. Let's begin with the basics of car insurance.
What is Auto Insurance?
Auto insurance is a type of coverage that pays for damage to and theft of your vehicle and other people's property when you are legally liable. It also covers the cost of medical care if you are involved in an accident.
Types of Auto Insurance Coverage
Many types of auto insurance coverage include liability, collision, comprehensive, medical payments, uninsured/underinsured motorist, and personal injury protection (PIP). Each of these coverages provides different types of coverage and is tailored toward a specific type of accident.
Key Takeaways Of Car Insurance
Car insurance protects you from any financial loss incurred due to an accident or damage done to the vehicle.

Every state mandates the possession of a minimum liability insurance coverage; some states even require additional coverages like uninsured motorist protection.

You must pay an annual, biannual, or monthly fee to maintain your car insurance policy; this fee is known as a premium. On the other hand, a deductible refers to the sum you are responsible for paying when filing a claim with your insurer.
Understanding How Car Insurance Works
At Nesso Insurance, we want to make purchasing auto insurance easy and seamless. Here's how it works.
When you purchase an insurance policy, the company agrees to compensate your losses following the terms of your policy. You can modify coverage amounts and premium levels according to your specific requirements and budget. A typical duration for a policy is 6 or 12 months, allowing it to be renewed over time. The insurer will let you know when it's time to renew the plan so that you may pay another premium fee accordingly.
Auto Insurance Coverage
When it comes to car insurance, there are many coverage types that you can choose from. While some coverage may be required by law in most states, others are optional. Here is an overview of the most popular coverages available:
Bodily injury liability coverage:

In an accident that causes injury to a fellow driver or passengers and you are held responsible, this coverage assists with paying for associated costs up to your policy's limit. There is no better way to protect yourself from unexpected expenses—not only that, but it is also obligatory in 49 states plus D.C., so there's no excuse not to get covered!
Property damage liability coverage:

Having this coverage protects you from costly damages that may result in an accident. These could include another driver's vehicle or property, such as a fence belonging to your neighbor. In addition, almost every state calls for this insurance policy by law.
Collision coverage:

Collision insurance is not mandatory in any state, yet it can be a lifesaver if you are involved in an accident. This type of coverage pays for damage to your car due to colliding with another vehicle or object.
Comprehensive coverage:

Besides collision coverage, a comprehensive policy can cover your vehicle from various causes such as fire damage, flooding, or fallen trees. It will also provide you protection in case of auto theft – and remember that getting this kind of coverage is completely optional.
Medical payments (MedPay)/personal injury protection (PIP):

In certain areas, MedPay or PIP is required by law and ensures that you won't be financially responsible for medical bills incurred from an accident if you or any of your passengers are hurt.
Uninsured or underinsured motorist coverage:

If you ever find yourself in a situation where the other driver doesn't have enough (or any) car insurance, this coverage can save you from being financially responsible for damages. In some states, it is even required to be insured with this type of policy.
The Costs of Auto Insurance
The yearly cost for complete coverage insurance (including liability, collision, and comprehensive) can add up quickly based on the size of your vehicle. Remember that you could pay significantly more or less depending on various factors.
Numerous components influence the cost of a car insurance policy, such as your driving history, location, and vehicle type. Even if you obtain comparable coverage from different providers, rates may vary.
Who Does Our Car Insurance Protect?
An auto insurance policy covers all family members listed on the policy when operating your car or someone else's, so long as that person has given permission. Plus, it provides coverage to anyone not under your plan and driving with your consent.
Understanding Commercial Auto Insurance
If you use your car for business purposes, looking into a commercial auto insurance policy is important. This policy provides coverage beyond the standard liability and collision coverage, which can be necessary if your vehicle is used frequently to make deliveries or transport people or products.
Without Commercial Auto Insurance
Without a commercial auto policy, you put yourself at risk of having to pay for costly repairs and medical expenses if an accident occurs while using your car for business activities. While the costs vary by company, it is typically much more expensive than a standard auto policy.
At Nesso Insurance, we understand how important it is to have the right coverage for your vehicle. We can help you find the best car insurance plan that meets your needs and budget.
About Our Liability Car Insurance
Liability car insurance is a crucial element of any vehicle coverage plan, protecting the driver from financial loss should they cause damage to another party or their property. This form of protection does not cover harm done to oneself or one's belongings; other components in the policy may provide that. Liability auto insurance is an invaluable safety net for those on the road.
Every driver in the United States, excluding New Hampshire residents, is mandated to secure liability car insurance that consists of two primary aspects: bodily injury and property damage liability. With this coverage, you can feel at ease knowing your car is protected.
Types
Bodily Injury
Bodily injury liability insurance protects at-fault drivers from having to pay for others' medical bills, lost wages, and funeral costs related to an accident. It even helps bear the policyholder's legal fees in case of a lawsuit arising from the incident.
Property Damage
Property damage liability will protect you from the financial burden of repairing or replacing other drivers' vehicles involved in an accident and any property damaged by your car – whether it be a mailbox, fence, or even building.
Coverage Limits
When purchasing liability car insurance, you have the flexibility to choose from varied levels of coverage. Each level comes with financial limits on its components, such as:
Liability Limit for Property Damage:

This maximum coverage extends to any damage done to the vehicle. Consequently, the at-fault driver is held responsible for costs beyond this limit.

Liability Limit for Bodily Injury per Person:

When a person is injured in an accident, insurance companies will only honor up to a certain predetermined sum, known as the per-person limit.

Liability Limit for Bodily Injury per Accident:

When an accident occurs, the liability limit is a cap for all involved. Your insurance company will cover medical expenses up to a predetermined amount. Any costs over and above this number would then be held responsible by the at-fault driver. The liability limit allows you to receive coverage for your injuries without going financially overboard in case something unexpected happens on the road.
At Nesso Insurance, our team of experienced professionals is dedicated to finding the perfect liability car insurance that suits your needs and budget. We strive to provide you with the best service possible so you can have the certainty of knowing you are protected when behind the wheel.
Who We Are at Nesso Insurance
At Nesso Insurance, we believe in providing businesses and employees with premier benefits packages tailored to ensure happiness and health. Our experienced advisors take the time to get to know your company and its individual needs so that we can create a special package that meets your requirements. 
We are an Insurance Company in Milldale dedicated to ensuring that each employee feels valued by their employer and supported by their organization while ensuring peace of mind knowing they have the coverage they need. Let our team at Nesso Insurance work with you to craft a unique benefits package suited to your business's needs. Contact us today for more information.
Why Work With Us
At Nesso, we understand that you need the right advice and guidance when it comes to your financial health and future. We provide comprehensive financial guidance that helps you make informed decisions on how to best protect and grow your wealth.
Providing Financial Guidance on their Financial Health & Strategies:

Our finance and insurance experts team will help assess your current financial health, identify potential risks, and develop strategies to guide you toward your long-term goals.
Providing Assets Protection:

Auto insurance is important for motorists and their vehicles against financial losses due to accidents or other incidents. With auto insurance from Nesso, we can provide coverage for any damage or loss incurred due to an accident or other situation covered by the policy – helping cover both repair costs for the vehicle and any medical bills resulting from an incident.
Planning for the Future:

At Nesso, we don't just focus on what is happening now – we also look towards the future by providing plans to help secure your long-term financial stability. Whether creating a retirement plan, saving for college tuition costs, or preparing a trust fund, our team of experts can offer insight into which options best fit your needs while considering factors such as age, lifestyle choices, and risk tolerance level.
Helping You Achieve Your Financial Goals & Grow Your Wealth in a Sustainable Way:

Through our integrated services such as asset protection coupled with strategic investment opportunities tailored to your needs; our goal is to help you achieve success without having to worry about sacrificing security in order to reach it!
We Help You Stay Protected from Financial Loss in Milldale, CT
At Nesso Insurance, we understand the importance of protecting yourself and your assets in case of an accident. We have a wide range of coverage options to help ensure you are financially protected while on the road. Whether you need liability limits or comprehensive auto insurance, our team can provide the security and confidence you need to secure your financial future.
Contact us today to learn more about our auto insurance services and how they can help you stay protected through our Insurance Agency in Milldale.