There's nothing more exciting than cruising down the road on two wheels. But before you hit the open road, you must consider one important factor: motorcycle insurance. At Nesso Insurance, we offer you the best motorcycle insurance policies in Milldale, CT. Our goal is to help you find the right coverage for your bike. 
Having adequate protection in place in case of an incident is extremely important. At Nesso Insurance, we make sure your bike is insured properly and that you understand what type of coverage would work best for your needs and budget. For years, our experts have worked relentlessly to provide you with top Insurance Solutions in Milldale.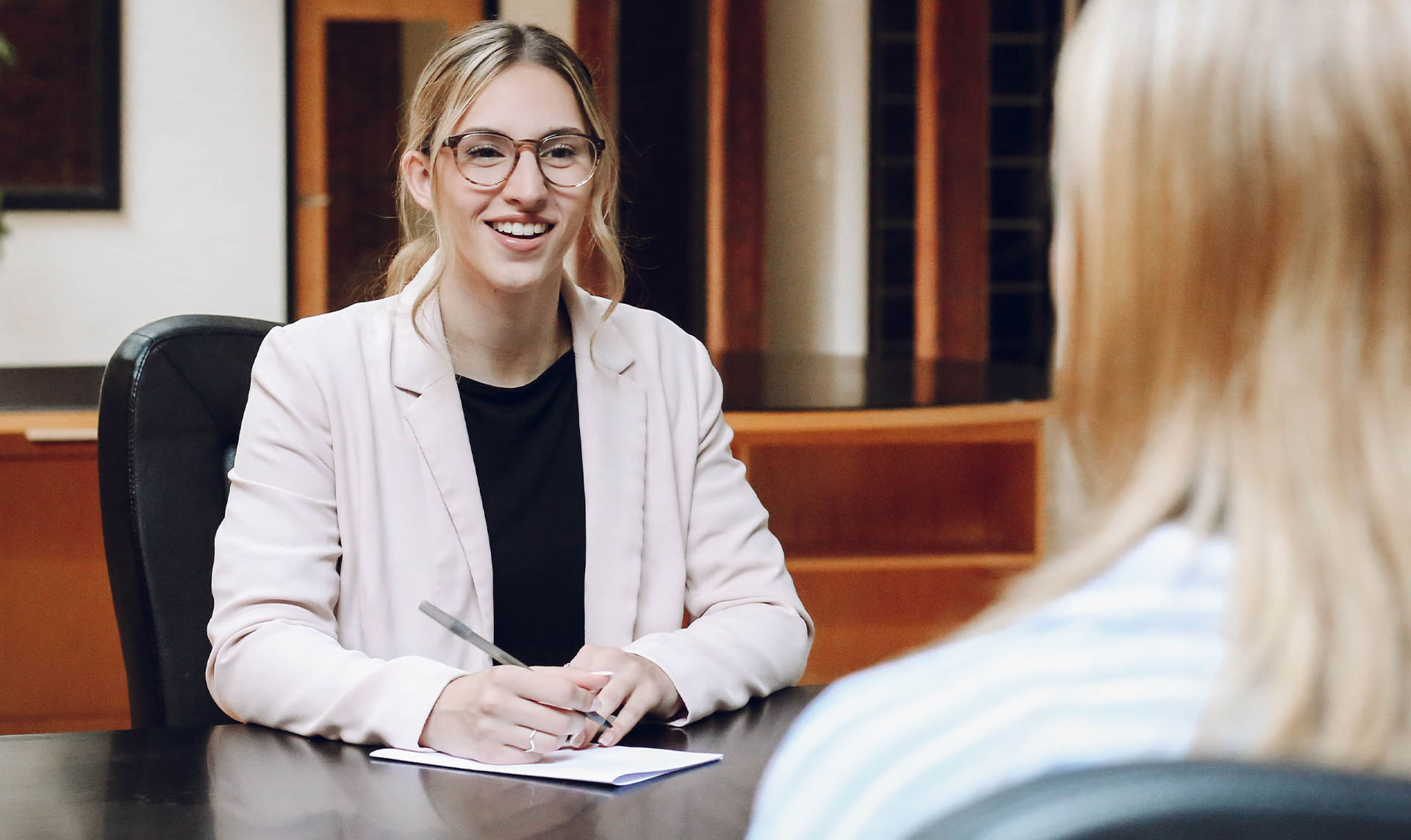 About Motorcycle Insurance Coverage
What is Motorcycle Insurance?
Motorcycle insurance is a type of policy that covers damages or losses to your bike and also provides personal liability coverage in case you are found legally responsible for injury or property damage. It is important to note that motorcycle insurance is not the same as car insurance and has different requirements regarding coverage options.
Coverage
Nesso Motorcycle Insurance in Milldale benefits you, your bike, and other riders. Our bike insurance can cover for:
Comprehensive coverage for damages to your bike from fire, theft, and other events unrelated to an accident.

Collision coverage if your motorcycle is involved in an accident with another vehicle or object.

Bodily injury liability for medical expenses when you are found legally responsible for another person's injuries caused by accident.

Property damage liability to cover repairs or replacement costs of property damage when you are found legally responsible for an accident.

Uninsured/underinsured motorist bodily injury to pay for medical expenses if you are involved in an accident with a hit-and-run driver or a driver who does not have enough insurance to cover your damages.
Limitations
It is important to understand that motorcycle insurance policies have limitations. For example, a standard motorcycle policy will not cover damages caused by:
Wear and tear

Mechanical breakdowns

Racing or illegal activities

Sidecars or trailers unless they are specifically included in the policy
Before you hit the road, make sure you have the right motorcycle insurance coverage in place. At Nesso Insurance, we look forward to helping you keep your bike safe and protected on the open road.
Types of Motorcycles Under Coverage
Motorcycle insurance can apply to:
Cruisers-

These are commonly characterized by their V-twin and full-view engine designs, which have come to define the classic motorcycle aesthetic.

Sport Bikes –

These motorcycles, also street bikes, are high-performance and built for speed.

Touring Bikes –

These are motorcycles designed for comfortable, extensive riding. They often come equipped with features that enhance the rider's experience, such as larger gas tanks and more storage space.

Custom Motorcycles –

Motorcycles modified by you, a shop, or a manufacturer

Mopeds –

Bikes that are easy to pedal and powered by a smaller engine
Why Do You Need Motorcycle Insurance?
If you're caught riding without motorcycle insurance, you could face serious penalties, including:
Fines

Suspension of your license

Registration revocation
Common Causes for Motorcycle Accidents
Like with other types of automotive accidents, there are many reasons why a motorcyclist may be injured in an automotive accident:
Because the driver of the passenger vehicle did not see or wasn't aware of motorcycle drivers on the road.

A passenger is making a left turn while the motorcycle is part of ongoing traffic and is going straight through an intersection.

A driver is speeding or driving recklessly and fails to properly judge the distance of a motorcyclist.

The bike rider lacks adequate training, which may cause an accident.

The motorcyclist has a blood alcohol concentration level that was over the legal limit.

The motorcyclists involved in fatal accidents were speeding at the time of the accident.

Motorcyclists weave between stopped traffic

Motorcyclists are susceptible to losing balance when they encounter slippery roadways, potholes, uneven heights between lanes, and other roadway irregularities.
What We Offer
At Nesso Insurance, we offer different motorcycle insurance policies in Milldale. Our experienced agents will help you select the best coverage for your needs that can include:
Liability Coverage
Although motorcycle accidents can be catastrophic, the financial effects do not have to be. Our liability insurance is a powerful tool that will protect you in legal disputes should an accident occur, and another party attempts to file suit against you – even if it was their fault. Don't let costly lawsuits put your finances at risk; investing in our liability coverage could save you thousands of dollars down the line.
Medical Payments Coverage
In the event of a motorcycle crash, medical payment coverage can come to the rescue by providing much-needed treatment for passengers and pedestrians on-site and subsequent visits. This type of coverage takes care of all costs related to medical attention after an accident.
Uninsured Motorist Coverage
After a motorcycle accident, the last thing you want is to worry about whether or not the other driver has insurance. If they don't have enough coverage, it's up to you to pay for expensive repairs and medical bills. Uninsured Motorists coverage helps protect you in this scenario by offering reimbursement for damages caused by the other motorist–making sure that whatever costs come your way can be taken care of without causing extra stress and anxiety.
Comprehensive and Collision Coverage
Motorcycle riders need comprehensive coverage to protect their bike in the event of damage or thievery. How much insurance you require will depend on your motorcycle's worth, but it can save you a great deal of money and hassle down the road.
About Underinsured Motorist Coverage
We offer protection to bike riders and those drivers who want to add an extra safety net in case of an accident with an underinsured motorist. When you add underinsured motorist coverage to your car insurance policy, you are protected if an accident occurs with someone who doesn't have sufficient insurance coverage.
In such a situation, the at-fault party's insurer is responsible for compensating any injured individuals. However, if their limit falls short of covering all damages incurred by those involved in the collision, then it will be up to your underinsured motorist protection plan to cover anything else remaining due.
KEEP IN MIND THAT:
Although they may be bundled together, underinsured coverage is not to be mistaken for uninsured coverage. Uninsured motorist insurance applies when the at-fault driver has no liability policy; however, more states mandate this type of coverage than underinsured motorist protection.
UMC Benefits
Here are the benefits of having underinsured motorist coverage:
It's a relatively inexpensive add-on to your auto insurance policy cost that can greatly benefit you.

It protects in case of an accident involving someone without sufficient insurance.

It helps to cover any costs beyond what the at-fault driver's liability policy can cover.

Your medical expenses and other damages incurred during the collision will be covered.
Get To Know Us
If you decide to work with us, you must learn more about our journey toward success. We have been building our way into the insurance industry since 1987. Today, we strive to provide a high level of customer service so that you get the policy you need and have an excellent experience with our representatives and us.
Our Story
Our story started in 1987 when we began to define our journey with the help of individual insurance and benefits industry experts. Then, in 2022 we became part of the Nesso Group and, since then, have grown under this same brand. There is a long history behind where we are today as Nesso Insurance. Nesso Insurance Agency in Milldale was created to provide our customers with the best possible service, utilizing our expertise and experience backed by shared values.
Our Mission: Every Day, We Make People & Businesses Thrive
At Nesso Insurance, we have remained committed to helping our clients access comprehensive and tailored insurance options for over four decades. Our experienced advisors are dedicated to walking you through the decision-making journey, providing you with all the resources needed to make the most suitable choice.
Beyond offering excellent coverage, we also strive to offer an unparalleled level of service, ensuring you gain a greater understanding of what is being offered so that you can feel assured that your insurance reflects your current lifestyle and expectations. We believe in creating secure financial futures through unbeatable support and advice throughout your partnership with us.
Ride Your Bike with Confidence in Milldale, Thanks to Nesso Insurance
At Nesso Insurance, we understand the importance of motorcycle safety. We are committed to providing our customers with comprehensive coverage for their motorcycles. With us, you won't have to worry about limited motorcycle coverage. We offer a variety of policies so you can find the perfect one for your needs.
At our Insurance Company in Milldale we provide detailed coverage for any accidents you may be involved in, liability-only policies that will safeguard your finances should something happen to someone else or their belongings, and even custom policies created especially for you.