Find Real Estate Investors Insurance in Milldale with Nesso Insurance
As a real estate investor, you understand that the key to success lies in how well you manage and protect your investments. This means having the right
Real Estate Investors Insurance in Milldale
to create a safety net for yourself and your assets. But finding coverage that meets your needs can be difficult—we understand!
Fortunately, the Nesso Insurance team has decades of experience helping investors like you secure comprehensive real estate investor insurance tailored to their business goals. Our team prioritizes transparency on what's included, using a comparison quoting tool, so you know exactly what to do when an emergency arises. Let us help ensure you're protected today and set up for even greater success tomorrow.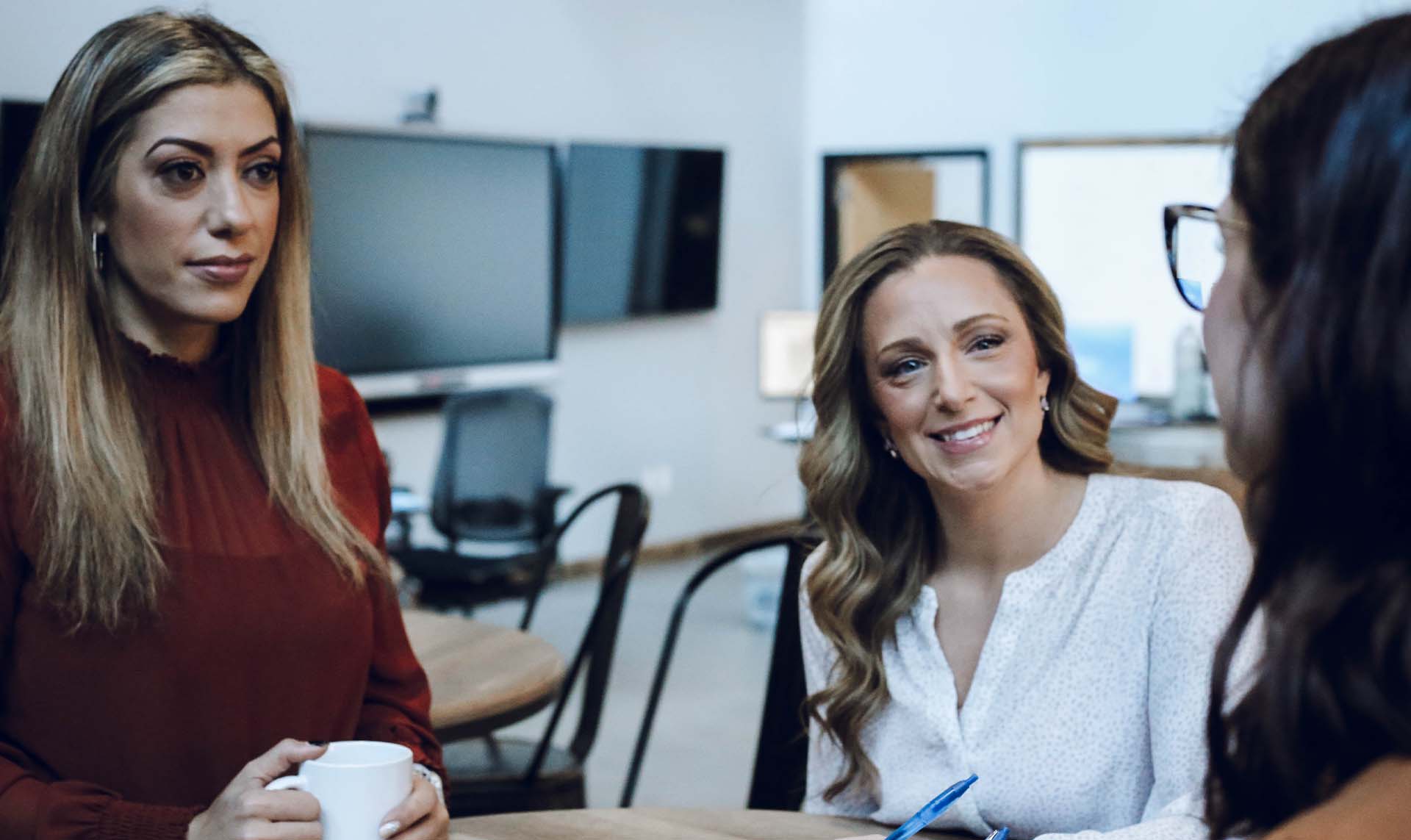 Understanding Investment Properties
Before we explain investment insurance, we want you to be clear about what investment properties are and understand how they work.
What is Investment Property?
Real estate investment is a great way to generate a return on investment. Whether through rental income or capital appreciation, an investment property can be held by anyone from individual investors to groups and corporations.
You will see positive returns over time by purchasing property with the potential of making money off its future resale value or lease payments.
How to Make it Work
Real estate flipping can be an ideal strategy for those looking for a quick investment. Buyers purchase properties and strategically renovate them to resell them at a higher market value within months or weeks. This type of short-term investing can generate significant returns on your initial investments with relatively minimal risk.
Key Aspects of Investment Properties
Investing in properties has the potential to generate substantial returns through both rental income and appreciation, making it a lucrative long-term venture.

Properties offer a great way to invest, whether it be for the short or long term.

Securing financial backing for investment properties can be difficult, as they are distinct from primary residences or second homes.

When selling an investment property, the capital gains must be reported to the IRS, which may result in considerable tax liabilities for investors.
Protecting Your Property Investment
Is there a way to protect your property investment? Absolutely! At Nesso Insurance, we offer you multiple policies and coverages for you to choose from. We aim for you to find adequate Property Portfolio Insurance for your investment property in Milldale, CT.
What is Real Estate Agent Insurance?
Real Estate Investment Insurance provides coverage for any legal liabilities arising from owning, managing, or actively participating in the business operations of investment property.
The policy typically covers liability claims from third parties, such as tenants or contractors injured on the premises. It will often cover damage to the property itself should weather-related events damage it.
At Nesso Insurance, we understand how important it is for you to have the right policy in place. We provide tailored coverage and quotes specific to your needs. We ensure that each quote clearly outlines what you are getting and what protection your policy will provide so you can be confident in its effectiveness.
Why is Real Estate Agent Insurance so Important?
The real estate industry is constantly exposed to a variety of risks. To stay secure and protect yourself from these potential threats, you must invest in tailored insurance coverage specifically designed for the real estate sector. Doing so will provide you with invaluable protection against any foreseeable challenges or issues you may run into during future sales and appraisals of properties.
As a small business owner, finding an insurance company that understands your specific needs is essential; this could make all the difference. At Nesso Insurance, we designed our business insurance specifically for real estate professionals so they can feel secure while working.
Who Can Apply for Realtor Insurance?
At Nesso Insurance, anyone in the real estate industry can apply for our tailored real estate coverage. This includes:
Real estate agents

Real estate brokers

Real estate appraisers

Escrow agents
Our experienced professionals are here to help you find the best solution for your business needs. No matter what type of property you own or manage, Nesso Insurance can help you protect it and ensure your long-term success.
Types of Investment Properties
Residential:
Generating additional income is easy when you choose to invest in rental homes. Whether it's a single-family abode, condominium, apartment, townhome, or other types of residential structures, these can be the ideal option for investors looking to bring in extra money. How? By buying a home and renting it out! Every month your tenants will provide you with reliable rents that add up quickly!
Commercial:
Individual and corporate investors don't have to limit themselves solely to residential properties. Commercial real estate also provides lucrative opportunities for businesses looking for additional revenue streams.
Although there may be a greater cost associated with maintenance and improvements, these costs can easily be offset by the generous returns from leasing higher-rent properties like commercial apartment buildings or retail store locations.
Mixed
A mixed-use property is an incredibly versatile arrangement for residential and commercial use. Imagine a building with a retail storefront such as a grocery store, bar, or eatery on the ground level combined with several apartments on the higher floors! This structure offers many advantages to businesses and tenants alike.
Choosing Nesso Insurance for Real Estate Investment Protection
Finding the right real estate investor insurance can be a difficult process. We understand that you need to find the perfect balance of coverage and cost that fits your needs. That's why our agents at Nesso Insurance will work with you to design a policy tailored specifically to your business, allowing you to stay secure while working in the real estate industry.
Who We Are
Nesso Insurance in Milldale, CT, is a leading real estate investor insurance provider. In 1987, our story began when individual insurance and benefits professionals united to develop Nesso Insurance's ability to serve customers in an all-encompassing manner. As we move forward, this history continues to shape who we are today and guide our future endeavors.
Over the last five years, our success allowed us to recognize an unparalleled opportunity: to bring together a unique set of service providers and form Nesso Insurance in 2022. With a shared vision based on mutually appreciated values, we are committed to providing exceptional customer service that exceeds expectations.
Our Mission
At Nesso Insurance, we aim to provide our customers with customized insurance options that match their needs. Our experienced advisors will be there every step of the way to offer guidance and support to ensure you find the right solution. With Nesso Insurance Company in Milldale, rest assured that quality comes first!
Advantages of Working With Us
Hiring Nesso Insurance to provide real estate insurance offers a suite of services that focus on providing the financial guidance, assets protection, and planning for the future.
Providing Financial Guidance: Our comprehensive approach covers everything from asset protection and investment strategies to wealth management and helping achieve long-term financial goals. We carefully analyze each individual's unique situation before offering customized solutions tailored to their needs.
Provide Assets Protection: Nesso Insurance provides comprehensive real estate insurance plans for those looking to protect their assets. Their policies cover all aspects of residential real estate, including damages caused by fires, flooding, and other natural disasters, and personal liability coverage in case of an accident on the property. Each policy is tailored to the client's specific needs, ensuring maximum protection in any situation.
Provide To Loved Ones: Beyond protecting yourself from potential losses, Nesso Insurance also offers options for leaving something behind for your loved ones after you're gone. We provide life insurance products that ensure your family is taken care of in case anything happens to you or your spouse.
Planning For The Future: Real estate purchases come with many long-term commitments, so it's important to plan for finances and investments. We help by developing tailored strategies that allow individuals to secure their present while planning for the future.
Wealth Management: For clients looking for more than just asset protection or planning, Nesso Insurance also provides wealth management services designed to help clients sustainably grow their wealth over time.
Overall, Nesso Insurance offers comprehensive Investment Property Insurance in Milldale backed by experienced finance professionals. We understand each client's individual needs and circumstances. Thus, we provide customized solutions tailored to help them reach their financial goals while protecting themselves from any potential losses along the way.
Stay Protected from the Upcoming Challenges in Milldale, CT
Our team has years of experience in the industry and is committed to helping you find the perfect solution for your business's needs. We understand that each business is unique, so we offer custom plans to give you coverage that fits your specific situation. If you need real estate insurance in Milldale, CT, Nesso Insurance is your place.
We provide our clients with the best insurance coverage tailored to each customer's specific needs, so they can rest assured knowing their assets are protected. Our team will be there every step of the way to offer guidance and support to ensure you get the right solution. Contact us today to find out how we can help protect your investments.