Exceptional Business Tax Planning Services in Plantsville, CT
Operating a business isn't as uncomplicated as one could think. It doesn't only involve managerial aspects, but also financial. Now, as a business owner, you can't overlook taxes. And as complicated as they may seem, the key to avoiding issues is to manage them smartly. However, you really need to delegate in order to achieve an outstanding level of organization.
At Nesso Tax, we know how frustrating it can be to feel saturated with so many responsibilities. Therefore, we provide exceptional business tax services in Plantsville, CT. We aim to help entrepreneurs to optimize their taxes as much as possible. Stop hesitating and contact us today to learn more about our financial services in Plantsville!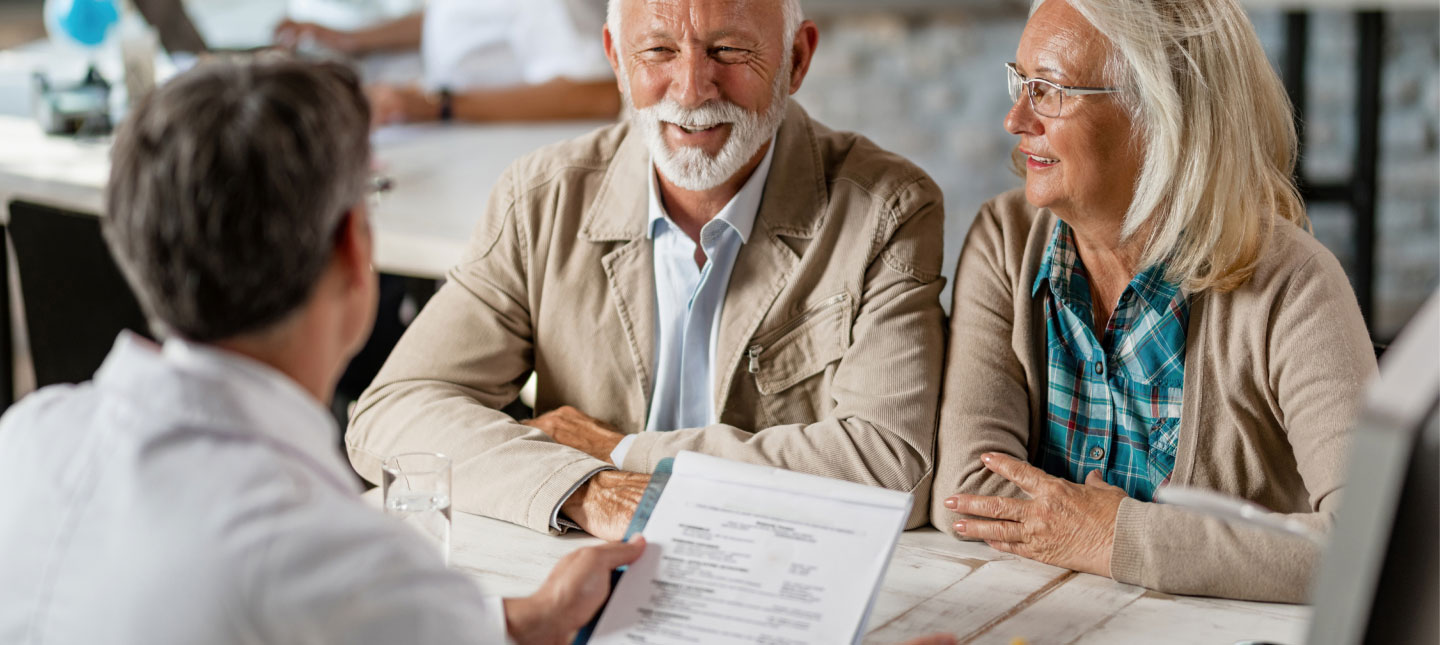 Understanding Tax Planning Like a Pro
What Is Tax Planning?
Tax planning is ensuring that everything in your financial plan works together so that you can pay the least taxes possible. This is called being "tax efficient." Tax planning should be crucial to every investor's financial plan. Minimizing tax liability and taking full advantage of retirement plan contributions are paramount to success.
The Main Objectives of Tax Planning
For New Businesses
During the early stages of starting a company, the tax planning should aim to maximize available cash flow and optimize spending and investments in growth to reduce the potential tax burden. Tax planning should focus on planned investments in equipment and people to target those aligned with available reliefs to reach positive cash flow by claiming benefits.
For Mature Businesses
Tax planning can help businesses optimize their incoming cash flow when they settle into their industry. That will provide efficient operational spending and maximize reimbursements to the owners. This allows entrepreneurs to harmonize between salaries and dividends with different individual taxes on each income.
5 Advantages of Tax Planning for Businesses
Tax planning will help businesses to identify new sources of income, reduce taxes, and increase their overall profits. These are other advantages of our tax planning services:
Tax Planning Can Help You Save Money:

One of the primary advantages of tax planning for businesses is that it can help you save money. By taking the time to understand the tax laws and taking advantage of available deductions and credits, you can minimize your tax liability and keep more of your hard-earned profits.
It Can Help You Avoid Penalties:

The IRS penalizes taxpayers who fail to file their taxes on time or underpay them. By planning and ensuring that you comply with the tax laws, you can avoid these costly penalties.
Tax Planning Can Help You Maximize Your Deductions:

There are a variety of deductions and credits available to businesses. A tax professional can help you take advantage of them to lower your tax bill.
You'll Be More Organized:

When you have a plan in place, it's easier to keep track of your income and expenses, making it simpler to prepare your taxes each year. Additionally, if you ever face an audit, having organized records will make it easier to defend yourself against any potential challenges.
It Will Give You Peace of Mind:

Knowing that you have a plan in place to minimize your taxes can help reduce stress and allow you to focus on running your business.
The Importance of Working with a Tax Planner
Working with a tax planner can give you the peace of mind that comes from knowing your taxes are being taken care of. A tax planner can help you understand the complexities of the tax code and reduce your liability. Learn more about their value:
You have professional assistance and insights:

A good tax planner can help you understand the complex laws and regulations surrounding taxes. They'll provide valuable advice on minimizing your tax liability.
A tax planner can help you minimize your tax liability:

By working with a tax planner, you can develop a plan to reduce your taxable income. You can keep more of your hard-earned money in your pocket by minimizing your tax liability.
They can help you to make the most of your financial situation:

A tax planner can help you to save money, minimize your tax liability, and plan for retirement. By making the most of your financial situation, you can ensure that you are on the path to financial success.
The Nesso Solution You Must Know
We at Nesso are a team of skilled insurance and finance professionals. We've pooled our knowledge and created an ecosystem of services available under one roof. We'll offer specialized integrated solutions and assist you in gaining a comprehensive understanding of your financial and insurance needs.
You can trust our team. We have years of experience dealing with several complex scenarios involving business owners, high-income individuals, retirees, investors, and more. We'll work with you to make sure you have an efficient tax strategy in place, regardless of the kind of business you own. Our diversified team of experts is ready to help you with your tax planning needs.
Get to Know Our Unmatched Tax Planning Services
We provide customized solutions to meet each client's unique needs. Our team is dedicated to helping you make the most of your opportunities. Our business tax services in Plantsville include the following:
Grow & Preserve Assets:

Nesso Tax Planning Services can help expand your wealth through innovative tax strategies. With us, you can be sure that all of your assets are safe and secure as we preserve them for the future.
Defer Income:

Income can be deferred in different ways. For example, when income is invested, it accumulates interest each year tax-free until it is withdrawn from the account at retirement age. We help you manage that and plan accordingly.
Reduce Taxes:

At Nesso Tax, we can help you reduce taxes by finding exceptional solutions. Our team knows the ins and outs of the industry. Therefore, you can benefit from our unique insights to create an ideal plan for your business.
How You Can Get Our Service
Our process is uncomplicated and will help you get the help you need. This is how you can work with our experts:
1) Book a Consultation: You can contact us through our website and submit your information. We'll get in touch with you afterward to schedule a consultation to review your situation.
2) We Make a Plan: Our experts will tailor an efficient plan to achieve the desired results based on your business' situation and goals. We'll help you be on top of all the details and provide ongoing assistance.
3) Enjoy the Results: Once we execute our plan, you'll be able to enjoy extra flexibility in your finances. You won't risk issues along the way; overall, your tax planning process will improve.
4 Reasons Why You Should Work with Nesso Tax
Trusting Nesso Tax is the best decision you can make when it comes to your business's tax planning needs. Here are four reasons why we're your ideal partner:
1) We Provide Financial Guidance: We are here to ensure you're taking advantage of all the opportunities available for your business. Our experts will guide you in making wise decisions and planning accordingly.
2) We Help You Achieve Tax Efficiency: We'll help you reduce taxes by developing tax strategies tailored to your situation. We'll help maximize the benefits of deductions, credits, and more.
3) We Provide Assistance to Reach Financial Goals & Growth: We'll provide the necessary advice to reach your financial goals, whether you want to save for retirement, purchase a new property, or grow your business.
4) We Run Proficient Risk Analysis Related to Financial Safety: We perform a thorough risk analysis to make sure that your financial assets are safe. We'll help you be prepared for any unexpected events that may occur in the future. 
The Values that We Believe In 
The tax and financial world can be complicated to understand. Nesso Group strives to simplify this process for clients by providing top-notch services, clear communication, and reliable advice from our experts. Our values create the foundation for our company's success and help us provide quality customer service. These are some of them:
Be Genuine:

We're here to help our clients get the most out of their finances. We listen to our clients' needs and provide honest advice without any hidden agendas. 
Servant Mindset:

We take pride in providing exceptional services and go above and beyond for our clients. Our team is here to serve you, and we're passionate about what we do. 
Positive Approach:

We always strive to look at the bright side of things and think forward. Our team is focused on finding the best solutions to help our clients reach their goals. 
Ongoing Support:

We don't just offer our services and leave you to handle the rest. We are here to provide ongoing support whenever needed. You won't have to worry about going to it alone. You'll have the proper guidance to make informed decisions.
Get Outstanding Assistance from Professional Financial Planners in Plantsville
If you're looking for financial planners in Plantsville, Nesso Tax is your go-to company. We're a trusted company that provides effective solutions for your tax needs. Our team is highly capable of taking over difficult situations and overcoming them. With unmatched experience and knowledge, we've positioned ourselves as a top company in the country.
Our financial advisors in Plantsville will help you organize and manage your taxes. You won't have to worry about hidden fees; we'll provide you with the most transparent and efficient solutions for your business. Nesso Tax's team has one common goal: helping entrepreneurs reach their long-term goals with our business tax services in Plantsville. We're proud members of the Nesso Group, so contact us now to learn about our solutions today!