Protect your RV this summer with Nesso Insurance.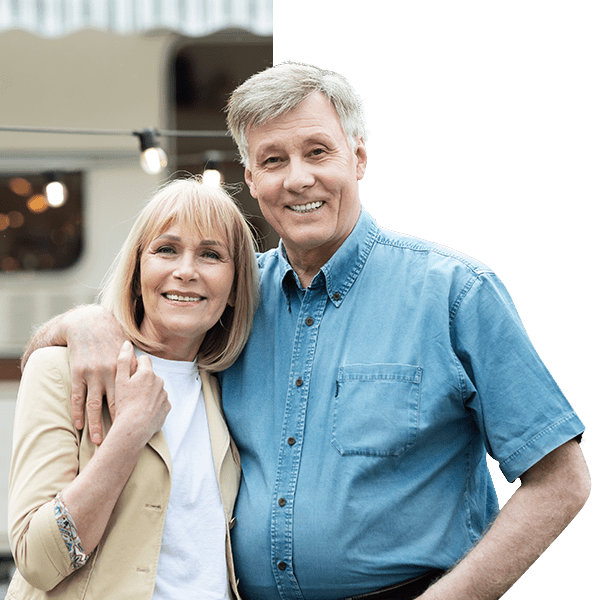 Make sure you're fully protected with a commercial RV insurance policy from Nesso Insurance. Our policies can cover your motorhome, trailer or camper – and your traveling companions and belongings, too.
If you're like most RV owners, you take great pleasure in taking your home-on-the-road out for a spin. But did you know that accidents are more likely to happen when driving an RV? Nesso Insurance offers commercial RV insurance policies that can protect your vehicle, as well as your passengers and belongings.

Full Replacement Coverage




Full Replacement Coverage
If your RV is ever totaled or stolen, you'll want to make sure that you have full replacement cost RV insurance coverage. This type of coverage will pay for a new RV of the same make and model, even if the value of your RV has depreciated since you purchased it.

Collision Coverage
No one ever expects to be in an accident, but the reality is that they happen every day. If you're involved in a collision while driving your RV, it's important to have the right insurance in place to help cover the cost of repairs. RV insurance typically includes collision and comprehensive coverage, which can help pay for repairs to your vehicle if it's damaged in an accident.

Liability Coverage
If you cause an accident with your RV, liability insurance may help to cover the costs of damages and injuries.

Comprehensive Coverage
If you're the owner of a recreational vehicle, then you know that it's a significant investment. Like any other investment, you want to make sure that it's properly protected. Comprehensive coverage provides coverage for a wide range of potential risks, from collisions to weather damage. It can also provide protection in the event of theft or vandalism.

Get in touch with our insurance specialists.

We will collaborate to understand your specific needs and propose innovative and integrated solutions.

Our proactive approach will leave you with an insurance plan that is custom-tailored to your needs.
Let's Talk About
What's Important to You
Our approach to integrated solutions and comprehensive services alleviates stress and elevates success. We provide guidance across multi-dimensional areas of expertise for individuals and businesses. You can trust that we're working together with your best interest in mind.
Please fill out the form below to get in touch and request a quote.
Please fill out the form below and upload your files.